Artificial Intelligence Will Help or Destroy Us in the Next 20 Years
Artificial intelligence, or AI, is becoming a reality in 2017 with advances in China and the US. AI is any intelligent creature or creation that can act or think like a human. While this may seem far off into the future, in reality we are already familiar with forms of AI.
For example, Apple's Siri the personal assistant for iPhone users. She can organise your day, find you coffee, and even talk to you if you're feeling down. Other AIs include Samsung's facial recognition software and biometrics. While helpful, there have already been problems with both technologies in terms of security.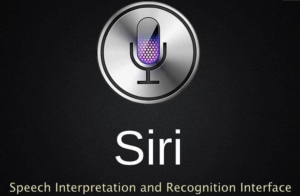 Artificial intelligence and cars
There are a lot of new AIs that could further improve the lives of Kiwis. Tech companies like Google and Apple have joined the race to create the first 'self-driving' car. And Uber is ready to use these cars, with a driver in case something goes wrong of course. Apple made headlines recently by applying for test permits in California, America.
California is currently the only state in America that allows companies to test driverless cars. Companies who might, or have already, applied include:
Advanced artificial intelligence
While resources like Siri or driverless cars may be helpful in your everyday life, there are some AIs that could potentially be a problem. If you take a look at movies like Ex Machina and I, Robot, it's clear that AIs could also hurt us. Stephen Hawking, for example, has warned that AIs could either be the "best or the worst thing ever to happen to humanity."
Hawking was speaking at the 2017 Global Mobile Internet Conference in Beijing. The annual event is attended by thousands of people every year who work in China's tech industry. Part of his warning was that the minds behind AIs should research more to avoid problems in future.
The Future of Artificial Intelligence
Until the 'potential pitfalls' mentioned by Hawking and other AI critics have been solved, it's possible we won't see these advances in New Zealand. Of course, with so many companies working on driverless cars and biometrics, anything is possible.