Betway Sports offers new Mayweather Bets – New Zealand 2017
A landmark fight between boxing legend Floyd Mayweather and MMA champion Conor McGregor took place on Sunday for Kiwis. Mayweather took home another win on a technicality in the tenth round. NZ bettors could place their bets and cash them out on gambling sites like Betway Sports and Ladbrokes.
The 'fight of the century' may be over, but Betway Sports is still offering odds on Mayweather and McGregor. So, the online betting operator is taking bets for a Mayweather vs. McGregor rematch, among others. According to Alan Alger, Sporting Events and Media Relations Manager for Betway, the fight was 'one of the busiest and most profitable events in the history of the company.'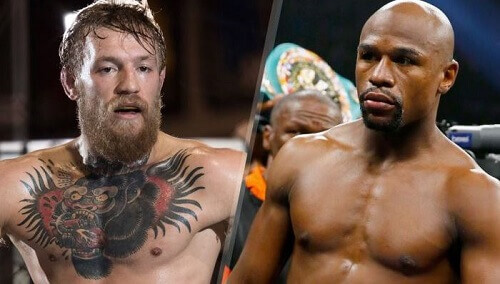 Betway Sports on Further Odds
Betway Sports is offering seven to two odds that there will be a rematch in 2018 under boxing rules. More so, they estimate 33 to one that there will be a fight between McGregor and Mayweather under UFC rules. More post-fight odds are listed below for both fighters.
Mayweather's Next Move Odds
Participate in WrestleMania – four to six.
Buy a Las Vegas Casino – nine to two.
Run for Mayor of Grand Rapids – eight to one.
Run for US Senate – ten to one.
McGregor's Next Fight – Odds
Tony Ferguson – six to four.
Kevin Lee – seven to four.
Floyd Mayweather – four to one.
Nate Diaz – five to one.
Khabib Nurmagomedov – 11 to two.
Paulie Malignaggi – 20 to one.
Gennady Golovkin – 50 to one.
Jose Aldo – 50 to one.
Amir Khan – 66 to one.
Spanner in the Works for Betway Sports
Floyd Mayweather came out of a two-year retirement to fight McGregor this month. So, rumour has it that the undefeated boxer will return to his retirement plans following his win. The boxer is well-known for taking out star boxers, but the match with McGregor proved that even Mayweather can't beat time. While his strategy to conserve energy eventually earned him a total knockout against McGregor, critics claim that he had a tough time.
'I'm not the same fighter I was 21 years ago. I'm not the same fighter I was 10 years ago. I'm not even the same fighter I was two years ago,' Mayweather said in a statement before the fight. Ending his career on a high, might just be the best move for the boxer. For more gambling news, visit us at NZ Casinos.