Bitcoin Games to take Bitcoin Cash Payments – New Zealand
Bitcoin is fast becoming a force to be reckoned with after their growth in 2017. The crypto-currency has recently broken records with soaring share prices, and has made breakthroughs in investment circles. As such, the growing number of casinos like Bitcoin Games accepting the currency has made it more popular by the day.
Earlier in 2017, Bitcoin made a change to their blockchain, creating both a quicker processing time and a new currency. A blockchain is a public ledger where Bitcoin transactions are processed, and it was 'forked' (to use the technical term) to increase the efficiency of the ledger. The fork created a second currency, called Bitcoin cash. Recently, Bitcoin Games became the first operator to accept the new currency for casino banking.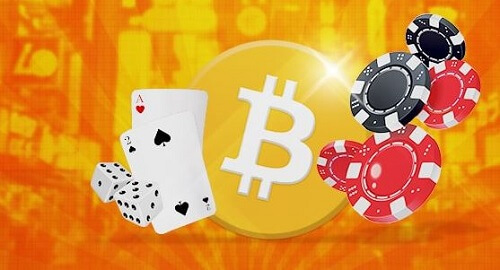 Bitcoin Games Looking Ahead
This is a first for casino operators, as many have cited 'software issues' stopping them from accepting either currency. However, Bitcoin Games seems to have found the solution and other operators are expected to follow their lead. With the public support of Bitcoin Cash, NZ players will soon be able to enjoy benefits like the following:
Faster payment confirmation
Faster transactions
More transactions
Lower processing fees
The benefits of Bitcoin Cash have become more obvious for operators since the introduction of a Bitcoin wallet from Bitcoin.com. Since it keeps both passwords and transactions secure, the wallet has been a big plus for Bitcoin users. Now, Kiwi casino gamblers can enjoy a safe casino experience while using Bitcoins.
Bitcoin Payment Option
Bitcoin Games will not be the first casino operator to accept Bitcoin. However, they will be the first to also accept Bitcoin Cash. Hopefully, operators like the Breakout Gaming Group will add a second Bitcoin currency to their line-up. We're looking forward to other New Zealand casino sites doing the same. Stay up-to-date with Bitcoin news at NZ Casinos.