Maltese Sports Betting to be Exempt from VAT
Officials in Malta have approved a new measure that will allow event betting to be exempt from Value Added Tax (VAT). The Times of Malta recently reported the new measure after changes were made public by the Government Gazette. They reported that betting as well as bookmaker services, bet exchanges and similar services would be exempt from the tax in 2018.
The Government Gazette further clarified that wagers on virtual and actual sports events. As well as lotteries, competitions and other special events that will be free from tax. However, casino game bets and online casino gambling will still be subject to VAT. So, will the Maltese government be able to go ahead with their decision? Read on to find out.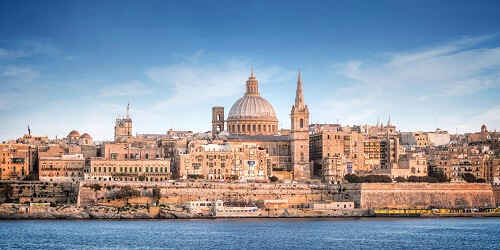 Council of Europe VAT Regulations
As a member of the Council of Europe, Malta is legally allowed to exempt gambling activities from VAT. This comes from a Council directive allowing member states to exempt gambling from VAT within their own legislation. The decision is also supported by Malta's Value Added Tax act. On the other hand, exempting certain forms of gambling from this tax could negatively impact the economy.
According to revenue figures, VAT accounted for almost 7% of the country's 'Gross Domestic Product.' This amounts to roughly €700 million out of their €9.3 billion revenues as assessed by the World Bank. By removing the tax from certain activities, the nation may lose a lot of revenue. It's unclear how this will impact Malta at the time of writing.
Gambling Regulations
While the new regulations are good for betting on events, the new ruling is not beneficial to casino players. However, as one of the most regulated gambling markets for Internet casinos, it isn't possible for Malta to exempt these services from VAT. After all, many of the Maltese licensed online gambling sites offer their services in other countries as well.
Of course, these countries have their own Value Added Tax laws that may not allow for this type of move. So, for the moment, Kiwi casino players will have to remain compliant with local laws when it comes to betting online. For more stories like this, keep visiting New Zealand Casinos.