Malta Gaming Authority fails to Monitor Computer Servers
The Malta Gaming Authority, or MGA, is an online gaming regulator based in Malta. The company is responsible for monitoring and assessing casino games mainly for European gamblers. However, a former employee of the former Lotteries and Gaming Authority (LGA) has lodged a complaint against the MGA. According to Valery Atanasov, the MGA failed to monitor computer servers for some of their 500 licensees.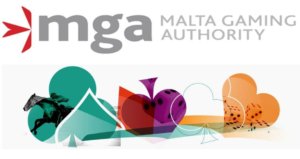 Malta Gaming Authority Seals
Many iGaming operators base their offices in Malta, as they are subject to lower license fees and tax rates. However, this is part of the issue reported by Mr Atanasov, as policies around monitoring were not followed. Some casino operators who have servers in Malta need to have their servers 'sealed' by the MGA.
Each server is given a 'sticker' with the server's ID number for easier monitoring by the Maltese authority. This policy is part of the Malta Gaming Authority's anti-money laundering activities. Every license holder must have a seal to obtain an MGA license. However, Mr Atanasov claims that there had been breaches in this practice. More so, Mr Atanasov could provide proof that MGA executives had been aware of the breach.
Malta Gaming Authority Investigation
Part of the complaint against the Malta Gaming Authority is that one licensee had not had seals on their servers for years. The operator, Betsson, had computers with no seals at all when they applied for a five-year license. To have seals attached, companies need to present an accurate diagram of the operator's system.
Mr Atanasov reported that the differences between Betsson's diagram and their network led him to refuse to add the stickers. This cost him his job at the regulator because he was not meant to evaluate whether to attach the seals or not. It's unclear how long the investigation will go on, but it doesn't look good for the regulator.
Malt Gaming Authority in New Zealand
For Kiwi gamblers, this could become an issue because NZ players can only frequent online casinos licensed overseas. If other online casino operators haven't been following MGA policies, many Kiwis might be out of luck. New gambling regulations ensure that Kiwi players are protected, but there could still be issues.