Isle of Man Issues first Skin-Betting License – New Zealand 2017
Skin-betting is one of the most popular ways to bet on eSports in 2017. This month, the Isle of Man Gambling Supervision Commission (GSC) issued the first skin betting license. The license was awarded to ESP.bet, the operator of eSportsPools, a specialist gambling site and fantasy sports league. The eSports gambling industry can now apply for legal licensing in the Isle of Man after updates to their regulations.
Until 2017, eSports existed virtually under the radar for many Kiwi gamblers. That's because the most popular 'leagues' in eSports cater to a specialised market of online gamers. Now, we're not talking about online gambling games, but fantasy and specialist games such as League of Legends, Warcraft and Counter Strike. Gamblers can bet on the outcomes of tournaments, random draws and games virtually unchecked by regulators. However, now that eSports bookmakers are licensed, the industry can be regulated more effectively.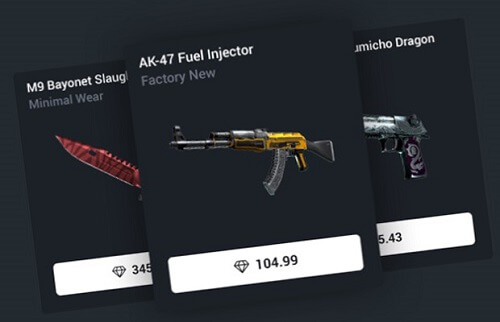 The Lowdown on Skin-Betting
So, what exactly is skin-betting and why should it be regulated? Well, in certain online games, skins are virtual designs for game weapons or characters. For example, in Counter Strike: Global Offensive (CS: GO), players can earn rewards called 'chests.' These chests can be opened by players, and will randomly give them special skins or weapons. Rewards are considered an in-game currency, and can be sold online for up to US$400 (±NZ$546).
Skins vary from common to extremely rare, and can be sold for real money. Now, you're probably wondering where the betting part comes in. Well, there are third-party sites that offer skins to players and use Random Number Generators (RNGs) to decide who will 'roll' a good skin. These sites have been known to sponsor streamers, players and some professional teams. However, players have lost thousands on these sites by betting on whether or not they would receive rare skins.
Skin-Betting Scandal
This brings us to why regulating online gambling on games is important. In early 2016, it was found that one third-party site catering to CS: GO players was allowing underage persons to gamble on skins. This scandal was only one of many, but it has led to some important discussion about eSports betting. By including eSports bets in the online gambling industry, licensors could make skin-betting safer for Kiwi players.
In 2017, betting on eSports has been legalised in Nevada, and now skin betting is being regulated. So, the world of eSports may just be added before the games are featured at the 2018 Asian Games. ESP.bet in particular may now offer virtual currencies like Bitcoin and safe banking options to players with their new license.
Skin-Betting Overall
Online gambling and gaming is a popular pastime for thousands of online casino players. In our opinion, allowing bookmakers to be licensed and regulated can lead to safer betting all-round. After all, eSports are getting more popular with Kiwis and other countries. The current eSports industry is worth an estimated US$2 billion dollars (±NZ$3 billion). For more gambling news and developments, visit NZ Casinos.