World Masters Games 2017 Set Standards for Commonwealth Games
World Masters Games 2017, or WMG2017, is the biggest sporting event in 2017. The Games were hosted in Auckland. The games began with the biggest laser light show Auckland has ever seen on 21 April at Eden Park. Fans filled the stadium with over 25 000 athletes, most of whom are over 35 years old. Roughly 10 000 Kiwi athletes will be taking part in the games. The games were organised by the International Masters Games Association (IMGA), with 28 sports spread over 48 venues.
The World Masters Games in Auckland have surpassed the 2009 WMG in Sydney, according to IMGA president Kai Holm. The success of the games in Auckland has successfully strengthened New Zealand's bid to host another Commonwealth Games in the next few years. Athletes at the games took part by code rather than nationality, and were placed in age categories of five to ten years.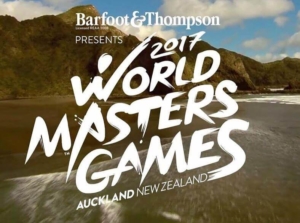 Individual Athletes at World Masters Games
Reaching the 'masters' age for any sport is different and depends on many factors. However, many sports consider 35 as a 'master' age. One of the lowest masters age is 25 for swimming. More so, 'masters' athletes do not need to be elite; anyone could register for the games.
Part of the draw of these games is the inclusive nature of mastering sports. The oldest master, Man Kaur, is 101 years old hailing from India and took part in javelin amongst other sports. The average age of athletes was 54 years old for all the sporting events.
World Masters Games
Masters World Championships will host double events for weightlifting and orienteering athletes. While sports such as basketball, softball and football had the most teams participating in the events. Over 3800 volunteers helped to make the WMG events possible, with over 700 being international volunteers.
Closing Ceremony for the World Masters Games
The games closed on Sunday with a spectacular ceremony honouring both New Zealand and the winning athletes. SkyCity Auckland lit up the Sky Tower in 'chasing pink and blue' in honour of the games' closing. In addition, SkyCity Auckland also hosted many of the spectators and athletes at their hotels. The WMG were an 'outstanding success' according to Minister of Recreation Jonathan Coleman.
The Auckland and Cambridge organisers officially handed the WMG torch to the Kansai province in Japan during the ceremony. Japan will host the World Masters Games in 2021 after their turn hosting the Summer Olympics. Athletes and spectators alike are said to have enjoyed the games and Kiwi hospitality over the ten-day games.