Christchurch Casino – Land-Based Casino Review
Recently updated on April 25th, 2017
Christchurch Casino was the first land-based casino to be built in New Zealand. The casino is host to the New Zealand Poker Championships, held at Christchurch Casino every year. The casino also has three restaurants with two bars and is within walking distance of Christchurch's best hotels. This casino is the pride and joy of South Island, and is a must-see for any Kiwi gambler.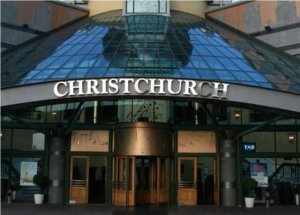 History of Christchurch Casino
As we've said, Christchurch Casino was the first land-based to be built in New Zealand. Completed in 1994, the casino has since grown into a thriving entertainment centre. The casino was first owned and operated by Aspinall (NZ) Limited. However, in 2004, the SkyCity Entertainment Group bought Aspinall's shares for around NZ$93 million.
Part of the reason for SkyCity's bid was due to the 2003 Gambling Act. The act made it illegal for any new land-based casinos to be built in New Zealand. The act also set in motion the Gaming Fund and responsible gambling support for gambling addicts.
Christchurch Casino Games
Christchurch Casino has hundreds of pokie machines and over thirty table games on their casino floor. Kiwi players can enjoy all their favourite casino classics alongside top notch video pokies. The casino also has a smart dress code, one of the many reasons why it's considered such a refined land-based casino. New Zealanders and tourists can also enjoy any of their three restaurants and two bars.
The Monza Sports bar boasts a selection of craft beers, with famous barbeque ribs and flat screen TVs showing the latest sports games. Valley Bar offers live music and bands every weekend for Kiwi fans. While the Chi Kitchen offers genuine Cantonese cuisine for the adventurous gamblers.
Overview of Christchurch Casino
This casino is definitely worth a day visit if you live nearby, or a full weekend trip if you're in North Island. Enjoy all that this great casino has to offer with regular events and promotions. We definitely think our Kiwi players will have a great time at Christchurch Casino.