Online Sic Bo Real Money
Recently updated on January 1st, 2022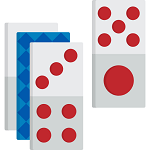 Online Sic Bo has some similarities to the casino game of Craps. However, it is believed to be far older than the more popular dice game. Sic Bo is believed to be one of the oldest gambling games we currently know about and originated in China.
While similar in some respects to Craps, it offers players a different challenge and experience. While still not as popular as some other casino games, it is has gained some serious fans in recent years.
Top Recommended Sic Bo Casino Sites
How to play Online Sic Bo
Sic Bo is remarkably similar to Craps. However, there are a few minor differences. The bets that players can place have some differences and Sic Bo uses three dice, while craps uses two. Like Craps, Sic Bo is remarkably easy to play, but that doesn't mean the game is without its complications.
The betting system can easily overwhelm new players. Like Craps, you'll be on what you think the outcome of the dice roll will be, and this is where it can get somewhat complicated. This is why we at New Zealand Casinos recommend the free play mode to all players who need to refresh their skills and for new Online Sic Bo players. After all, learning the rules is a lot less stressful when you aren't using real money.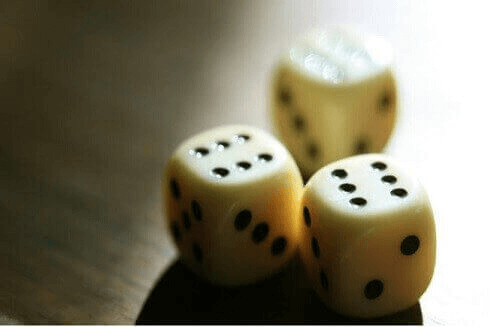 All Sic Bo Betting Options
If you're planning on playing Sic Bo and you'd like to hopefully do well in the game, it is quite important for players to be fully aware of the different betting options the game provides. It's also vital that you know the odds with each of the betting options, so you are aware of how safe, or risky, the bet is. The two bets with the best odds are quite similar to betting red/black or odd/even in Roulette. Top tip: place multiple small bets instead of a single number wager.
Big and Small
The first is known as Big and Small. This is perhaps the most common form of wager players place in Sic Bo and gives you a 48.6% chance of winning. It also gives you a 1:1 payout. When a player bets on Big, they are essentially betting that the total of the dice roll will fall between 11 and 17. When betting on Small, you think it will be between 4 and 10. Be advised, though, you will still lose if all three dice show the same number. So, if you place a Big bet and land three 4s, you will still lose, despite the total being 12.
Odds and Evens
The next betting option is Odds or Evens. Like placing a Big or Small bet, the player has a 48.6% chance to win and they'll receive a 1:1 payout if they do. As we're sure you can guess, when placing an Odd or Even bet, you'll be betting on whether you think the total value of the three dice will be an even or odd number. As with a the Big or Small bet, you'll lose if all three dice land on the same number.
Three of a Kind
We'd also like to quickly touch on the Three of a Kind bet, also known as Triples or Alls. This is the riskiest bet in the entire game and will require you to bet on all three dice landing on a specific number of your choosing, between 1 and 5. Placing this bet gives you a 0.46% chance of winning, but the payout is an incredible 150:1. While this may be risky, the massive payout will often get people to try their luck and sometimes, it pays off.
There is also a slightly less risky version of this bet, which sees players betting that all three dice will land on the same number, however, they won't have to pick which number that will be. This means that if you've placed this bet, if all three dice land on the same number, you win. The payout is obviously not as great, but still offering a respectable 30:1. The odds though are quite a bit better, giving players a 2.8% chance to win.
Other Online Sic Bo Betting Options
While these may be some of the better known betting options in Sic Bo, they definitely aren't the only ones available to players. Below you'll find some other betting options:
Three Dice Total; This is when the player places a wager on what they think the combined value of all three dice will be after they have been rolled.
The Two Dice Combination: When placing this bet, the player will choose two numbers. If both these numbers are displayed on the dice after the roll, the player wins. There is a 13.9% chance of winning with this bet, with players getting a 6:1 payout.
The Four Number Combination: Like the bet above, this involves picking a set of This time, though, the player will be required to choose four numbers. To win, three of these numbers need to appear on the dice after the roll. The payout on this bet is 11:1.
The Three Singe Number Combination: This particular bet pays out 30: and has a 2.8% chance to win. To be victorious, you'll need to pick here numbers, with all three showing up on the dice after the roll.
Two of a Kind – This is where the players bets that one number will appear on two of the dice after the roll. The odds of winning are 7.41% and the payout is 10:1
Single Dice bet: To place this bet, you'll choose a number between 1 and 6. All you need to win is for that number to show up. The payout is then determined by how many times that number show up on the following roll.
Online Sic Bo Glossary
If playing Sic Bo is part of your plan, these are some of the most important terms we recommend you learn.
Any Double: Placing a bet that two of the dice will land on the same number.
Any Trip: Betting that all three dice will land on the same number.
Big: Wagering that the combined value of the dice will fall between 11 and 17.
Birdcage: This game is very similar to Sic Bo, but it has far worse odds for the player. This game is sometimes called Chick-A-Luck or Grand Hazard.
Cage: This is the device used to tumble the dice in a land-based casino before they are thrown.
Even: This is where the player wagers that the combined value of the dice will be an even number after being rolled.
Hi-Lo: This version of Sic Bo has become quite popular in the Philippines.
Odd: The opposite of lacing an Even bet. Here you bet that the value of the dice will be an odd number.
Small: Placing a bet that the value of the dice will be between 4 and 10.
Spin: The button that you press when playing at an online casino. This puts the cage into motion before rolling the dice.
The History of Sic Bo
Sic Bo is believed to be one of the older casino games that is still played today. As is often the case, the exact origins of the game are not known, but we do know that it originally came from China. As for when the game was invented, we're not sure at this time. In China, it was known by several names. These included Tai Sai od Dai Siu, which roughly translates to 'Big Small.' The name Sic Bo means 'Precious Dice'.
Sic Bo in the 20th century
When it was first played, it is believed that Sic Bo was played by using small bricks with numbers or other symbols on them. These bricks would eventually be replaced with dice. It wasn't until the 19th Century or so when Westerners would get their first exposure to the game of Sic Bo. It made its way to America, as Chinese migrant workers arrived in the country to help complete the Transcontinental Railroad. Even though Sic Bo had arrived in America, it stayed within the Chinese population for many years.
It wasn't until the 1920s that some Americans started to take notice. From there, it slowly grew in popularity and became a carnival game. Unfortunately, this meant that it would offer much lower payouts than you'd find in a casino. This may have stunted its growth for a while, but eventually, Sic Bo managed to find its way onto a casino floor in the 1970s, however, this was in Macau. It wouldn't be found on a casino floor in Las Vegas until the 1990s.
More Casino Games
Online Sic Bo FAQs