Land-Based Casinos New Zealand
Recently updated on February 1st, 2019
Land-Based Casinos for New Zealand players, like many other players, provide the ultimate gaming experiencing accompanied by their often-portrayed 'glitz and glamour' atmosphere. These casinos mostly house casino Table Games, Poker, Sic Bo and Bingo. If you are looking to visit a local land-based casino, read our quick guide to help you decide.
These casinos also offer some of the best real money pokies to Kiwi players. So, if you're looking for some of the best gaming in New Zealand, visit any of the top casinos listed on our site. Many of these casinos also house great bars and restaurants in New Zealand. From Asian-inspired cuisine to classic pubs, NZ has some of the best in the world. Read on for more about what classic casinos can offer our Kiwi gamblers.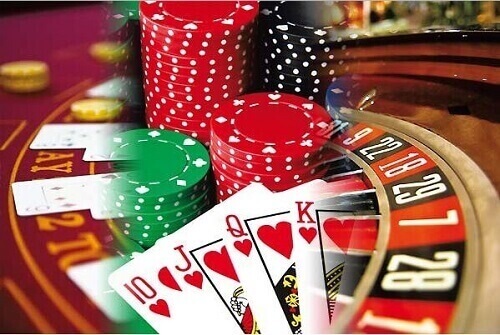 Land-Based Gaming Definition
Land-based Casinos do not really need an introduction; they have been known and loved by gamers all over the world, and especially in New Zealand, for years. But for contrast's sake, Land-Based Casinos, also known as Brick-and-Mortar Casinos, are big casino outfits that are located in a physical area and building, as contrasted to online or internet-based casinos. So by definition, Land-based gaming is about playing the typical casino industry games at a physical casino.
Best Land-based Casinos in New Zealand
Land-based Casinos – The History of Gambling
Land-based Casinos basically house modernised versions of many primitive gambling games from around the world. So before there were casino houses as we know them today, games of chance were played by different cultures with stones, bones and sticks. Many of these games travelled from one place to another snowballing in popularity and modified as they went along.
The games retained most of their gaming principles and objectives, but such things as the objects used for playing became modernised, the number of combinations was increased to make them more challenging, and so on. For instance, Sic Bo, originally a Chinese game, is said to have been around for about 1 900 years and was played with small rocks and tiles. Today the game is played with dice made from plastic, but the rules of the game are still the same.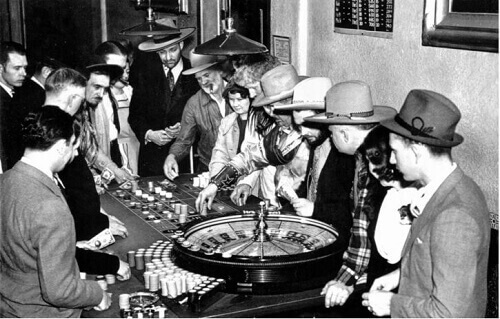 New Zealand Land-based Casinos
Land-based Casinos began around the 1600s. The first casino in the world to be established is the Italian Casino di Venezia, which was built in 1638 and is still in operation today. The first legal Land-based casino, however, is the Wrest Point Hotel Casino established in 1973, Tasmania in Australia.
With regards to New Zealand, from the early 1900s when the Gambling Act of 1908 was put into place and for a long time after that, gambling was illegal. The act restricted gambling to Horse Racing, and the rest of the activities would be several underground outfits. In 1951 however, the Totalisator Agency Board (TAB) was established, and gambling laws were modified.
The changes to the law governing gambling in New Zealand allowed legal participation in some gambling activities like lotteries. But it wasn't much later that Brick-and-Mortar Casinos would operate legally. Today there are about six Land-based casinos across the country, each offering high-quality games and entertainment, and admirable VIP services.
The biggest casino company in New Zealand is SkyCity Entertainment Group, owning most of the country's local casinos. The first Brick-and-Mortar Casino to be established in NZ is based in Christchurch, having opened its doors in 1994. The other casinos are SkyCity Auckland, SkyCity Queenstown, SkyCity Hamilton, Dunedin Casino, and SkyCity Wharf Casino.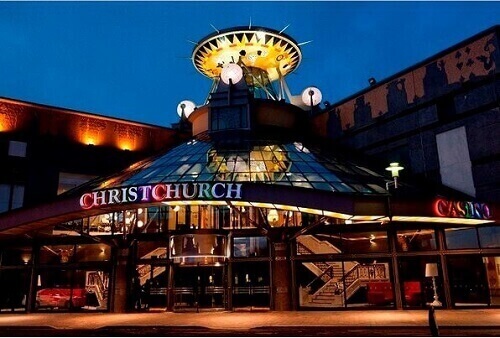 Why Play at a New Zealand Land-Based Casinos
With the advent of Internet-based or online casinos, you may be left wondering if Land-based Casinos are still worth a visit. The answer to that would be a resounding yes! Brick-and-Mortar Casinos have attracted multitudes of players, even from around the world, with good reason. Even if you have not experienced it yourself, the beauty and attractiveness of casinos such as of the ones on the Vegas Strip (Las Vegas), as portrayed by media, is enough to make one feel drawn to them.
Other than that, we at New Zealand Casinos have listed a few reasons why Land-based casinos are not only still relevant but remain the heart of the gambling and gaming world wherever you go.
Land-based Casino games offer the most personal 'feel' to gaming you can hope to find anywhere. The games are real, and their tangibility gives players a sense of being part of something real.
The social settings of Brick-and-Mortar Casinos also make them uniquely different from other platforms. The presence and company of friends, other players, dealers, and other casino employees is
When playing at a Land-based Casino, you will also enjoy the buzzing environment, the chit chat, lights, the glitzy dress code and the general sense of glamour.
There are of course a few hiccups with playing at Land-based Casinos:
Their games are bound to a physical location meaning you can only access them by going to the casino. This may be costly if the nearest casino or the one you want to go to is far from your area.
The casino, being physically bound, also means that their game collection is limited to the amount of space available. Not to mention, the Casino Control Act of 1990 also restricts the growth of Land-based casinos in New Zealand.
The cost of visiting a Brick-and-Mortar Casino goes beyond just the travelling costs. You need to include such things as lodging, food and beverages, and casino employee tips in your budget.

New Zealand Land-Based Casinos versus Kiwi Online Casinos
Are you considering which platform to play your favourite casino games through between Brick-and-Mortar Casinos and Online Casinos? The answer to that is not clear-cut. Instead, your choice is subject to reasons that may vary according to your needs and interests at any point in time. Let's consider these factors.
Concentration
If you are looking for a quiet time so you can focus solely on gaming, then Online Casinos will serve you best since they are accessed from home. But if you want more interactive gameplay with a human touch and a lively atmosphere, then a Land-based Casino is your best bet.
Cost of gambling
Online Casinos will also save you from spending more on gaming. They eliminate the need to travel, pay for hotel accommodation, buy food and drinks or tip the runner. But sometimes and for some players, this is not a make or break. With a good enough budget in hand, you can go ahead and relish the experiences only Land-based casinos can offer without worrying about costs.
Game Speed
There is an advantage that Online Casinos have over Brick-and-Mortar Casinos; speed of gameplay. Since online games are computer-based, they tend to proceed much faster during gameplay than those at traditional casinos. For instance, the software shuffles and deals the cards instantaneously, the dice roll at a click of a button and results are displayed just as quickly. The speed of gameplay at Land-based Casinos is dependent on the speed of the dealer, shooter, caller, and other players.
Variety of casino games
A variety of games is another factor. Online Casinos typically have much more in their game pool than Brick-and-Mortar Casinos. So depending on what you are looking for, your choice may be either one. For instance, if you want an array of Pokie games, then Online Casinos will have the upper hand in your decision. If it is the best table game experience you value, then traditional casinos are best.
Casino Bonuses
Lastly, casino bonuses differ between the two platforms. Traditional Casinos have bonus offers that can add value to your gaming time, but Online Casinos take it to a higher level. From massive welcome bonuses to promotional bonuses weekly and daily. In between these, there are also game tournaments, and various other bonus offers.

Land-Based Casinos – Important factors to remember
Banking: when playing at local New Zealand Land-based Casinos, it is crucial that you make sure that you have the right currency to wager and play with. Some New Zealand Casinos accept certain currencies while others do not. The best and safest thing to do is have your cash in NZ Dollars (NZ$).
Fairness and House Edge: as a player, it is vital that you remember that with any casino, in New Zealand and away, even with online ones, the casino or the house will always have an advantage over you, especially in the long run. This is normal and expected. However, it is a good idea to research the casino's house edge percentages to see if they are reasonable first.
Access to games: now and then Land-based casinos conduct maintenance, repair, and game audits. Which may mean not all casino facilities, especially the games, will be available at that time. Individual sections of the floors may be closed off, limiting your access to other games.
For more information on the local North Island land-based casinos and a few sightseeing musts, read our guide. For more information on the South Island attractions and local land-based casinos, visit our guide.
More about gambling in New Zealand
Land-Based Casinos FAQs
In New Zealand, the age restriction for gambling at Land-based casinos is 20 years of age.
Six world-class land-based casinos are in New Zealand. You can choose from three casinos in South Island, and you can visit the other three in North Island. So. you can always find a land-based casino and make a trip out of it if you live a little further away. Most of our best casinos are also resorts with top-notch spas and entertainment facilities.
If there aren't land-based casinos near you, you can travel to some of the best New Zealand has to offer. For example, SKYCITY Auckland has some of the best restaurants and hotels in North Island and New Zealand. We always recommending a land-based casino at least once to get the energetic live casino feeling.