SkyCity Auckland – Land-Based Casino Review
Recently updated on April 24th, 2017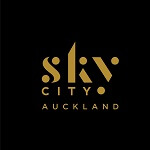 SkyCity Auckland is one of the most successful casinos in New Zealand. This land-based casino is known for its extensive facilities and elegant design. With two hotels, four restaurants and its own nightclub, SkyCity Auckland has everything you could need in one resort and casino.  Located on the corner of Victoria and Federal Street, this land-based casino is a must-see for Kiwis and tourists.
As the largest gambling venue in  New Zealand, the Auckland casino has some exceptional facilities. While most New Zealanders are familiar with the casino floor's gambling experience, there are plenty of other activities. These include recreational areas, conference rooms and restaurants.
Gaming Tables & Machines
The casino is home to roughly 1700 gaming machines, including the latest video slot/pokie machines. Kiwi players can also enjoy a range of popular casino games, including the following.
Blackjack
Pai Gow
Poker
Roulette
Baccarat
Craps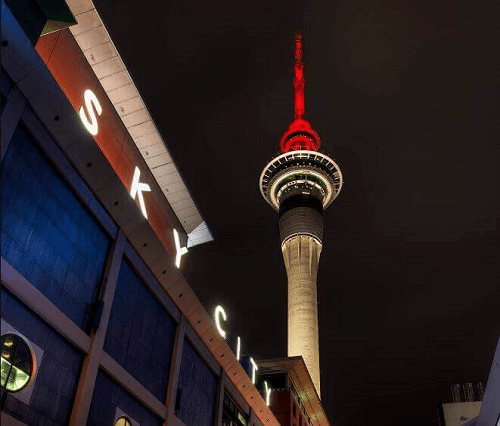 Other SkyCity Auckland Features
The resort spans two blocks in central Auckland, making it easy for Kiwis to enter to play during casino hours. The SkyCity Hotel is just above the main casino for guests. The 21-level hotel and convention centre make up most of SkyCity Auckland. The Sky Tower is home to the Sugar Club and the Sky Café, as well as the Sky Deck. In the middle of the tower is the Orbit Revolving Restaurant, just above the main observation deck. Other restaurants include:
Andy's Burgers & Bar
Jade Dragon
The Grill
MASU
History of SkyCity Auckland
As New Zealand's second land-based casino, SkyCity Auckland has set the standard for luxury in New Zealand. Built in the Central Business District in the 1990s, the SkyCity Auckland Casino was completed in 1997. The SkyCity Hotel was also completed in 1997, and guests at the casino can enjoy the 4-star hotel all year round. Owned by the SkyCity Entertainment Group, SkyCity Auckland is still the premier casino in New Zealand for the brand.
The second hotel, the SkyCity Grand Hotel, was opened in 2005. This 5-star hotel has 323 rooms for guests of the casino as well as Kiwi players from across the country. Players can use the skybridge to walk to and from the casino. The convention centre was added to the resort in 2013, and is now host to some of the best conventions in North Island.
Overview of SkyCity Auckland
The facilities and other features of this resort are only the start of what could be a magical visit. Enjoy their wide range of games and restaurants before enjoying a rest at either of their hotels. New Zealanders and visitors can also enjoy the sites nearby such as the Sky Tower. If gambling isn't your fancy, visit their 700-seat theatre or take a cruise on their yacht. Kiwis can also choose from 12 bars and restaurants in the complex. This land-based casino is a must-see for Kiwi gamblers looking for a glamourous holiday or night out.
More NZ Local Casinos