SkyCity Queenstown and Wharf Casino – Land-Based Casino Review
Recently updated on April 25th, 2017
SkyCity Queenstown and SkyCity Wharf Casino are two casinos based in Queenstown, New Zealand. These two casinos are linked but located in different parts of the city. SkyCity Queenstown has 12 gaming tables and 86 gaming machines. SkyCity Wharf Casino has six gaming tables and 61 gaming machines at the moment. The Wharf Casino is classified as a 'boutique' casino, offering a personalised experience to Kiwi players.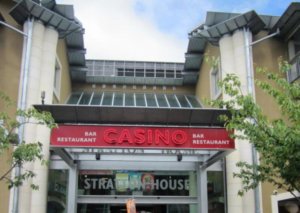 History of SkyCity Queenstown
Skycity Queenstown opened on 7 December 2000 and was the fourth land-based casino to open in New Zealand. Originally part-owned by Queenstown Casinos Limited, the company was bought out by SkyCity in 2012. The Wharf Casino is a boutique casino, perfect for an intimate casino experience in the bustling Steamer Wharf. The casino is a major sponsor for local events and even sponsors a local hockey team.
SkyCity Wharf Casino, formerly the Lasseters Wharf Casino, was bought by SkyCity in 2013. The casino was rebranded and opened as the SkyCity Wharf Casino in June of that year. Kiwis can enjoy the beauty of the Steamer Wharf while playing casino classics or pokies.
SkyCity Queenstown Features
Enjoy all the latest video pokies and video pokers at either location. Take in the sights while eating at the Queenstown casino's premier restaurant, Wild Thyme. Luxury hotels surround both casinos, so you will never be far from your favourite casino games. By day, New Zealanders and tourists can enjoy the city of Queenstown. All the historic sights and other activities are right on your doorstep at either SkyCity Queenstown or SkyCity Wharf Casino.
Overview of SkyCity Queenstown
Both casinos have excellent facilities, though neither have the same entertainment value as their sister location in Auckland. However, there is still a lot of fun to be had at these casinos for Kiwis and foreigners. Players can go straight to the casinos from the airport, and there is ample parking for casino visitors. Visit SkyCity Queenstown or SkyCity Wharf Casino for all the best casino games and entertainment in South Island.