Casinos that Accept Maestro – Maestro Casinos List
Maestro casinos are a big part of the online gambling scene. Using Maestro at betting sites is a quick and easy way to fund your casino account. Also, it's available at most online casinos we recommend for claiming casino bonuses.
In this guide, you'll find the best casinos accepting Maestro for deposits and withdrawals. Plus, the premium Maestro online casino sites we've reviewed.
Best Maestro Casinos
How to Use Maestro Cards
Using Maestro at a casino is very easy. Whether you're depositing money into your casino account or withdrawing from the account, the process is almost the same. Below is a guide on how to use the payment method at these casinos.
Firstly, if you don't have a Maestro account, you will need to head on over to your local bank to apply for an account. You'll receive a physical debit card to use for anything from withdrawing cash at an ATM to shopping and online gambling.
Since this is a debit card, it can be used as your primary account for banking and financial transactions. Before you make any transactions online, make sure that there's enough money loaded onto the card.
When you have your card, go to any one of our recommended casinos and sign up.
Next, you'll have to fill in the required registration information, go to the cashier section, and make your first deposit using the card.
You'll be asked to type in a 16-digit number on the card, its expiry date, and the CVV security code on the back.
The Maestro casino will send you a security code, usually via text, to verify the account. Finally, you can deposit whatever amount you want and let the fun begin.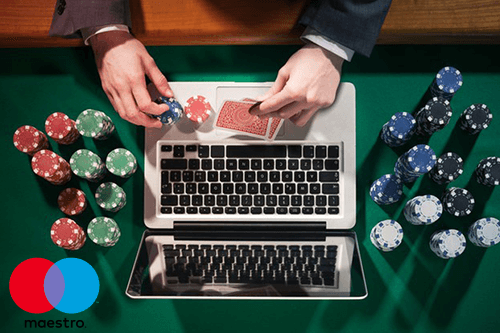 How to Deposit
If you want to claim a deposit bonus at a casino accepting this payment service, you can follow these quick steps:
Open the banking page and choose Maestro from the list of options.
Go through the verification processes to register your card and confirm your identity.
Choose your deposit amount (usually around $20 for new players to claim free spins or deposit bonuses.
Then, fill in your card details, including a digital copy of the card's front and back.
Finally, click accept and then wait for your funds to show on your account before you start playing casino games.
When you're ready to make a withdrawal, you can follow the above steps on the casino site again.
Pros and Cons of These Casinos
Like with any payment option, there are pros and cons to using them. Looking at them will help you decide whether Maestro debit cards are the best option for your online gambling experience.
Benefits of Using It
Since Maestro is secure to use, many top-notch casinos like to offer it for depositing and withdrawing:
Most casinos accept Maestro debit and credit cards in payment processing and transfer times.
It's much faster than EFT and cheques when it comes to payment speed. Most casinos process deposits nearly as fast as credit cards.
Because MasterCard has been around for so long, they've developed state-of-the-art security technology to protect against online fraud. All transactions are protected by a unique PIN that is required when making online payments.
You can easily access your funds with casinos because it's your main banking account.
You can keep track of your spending easily because you can only spend what you have.
Drawbacks of Maestro
On the other hand, it has some disadvantages that may not make casinos the right choice for you. So, let's take at the cons of using it below:
If you're some who isn't great at managing their bankroll, a Maestro card for online gambling may not be the right choice for you given the easy access to your funds.
There's usually a fee that costs more than a credit card that's charged for transactions.
Financial institutions don't always allow transactions from your debit card service to casinos.
No Maestro cards can be used for a credit facility; only debit and prepaid services can use it.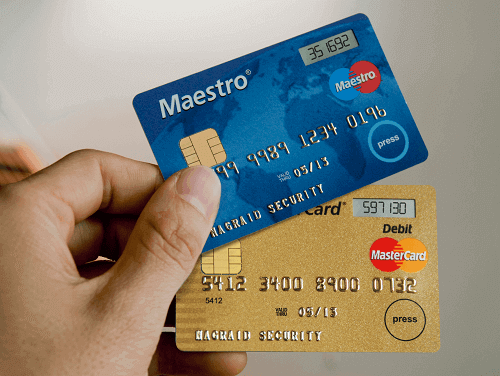 See More Payment Options
Maestro Casinos FAQs
How do I know if a casino accepts Maestro?
There are three ways you can find out if the casino accepts it. Firstly, you can check the bottom of the casino site's homepage for banking methods they accept. Secondly, you can go to the banking section of the site, where you'll find a list of the casino's preferred banking options. Or thirdly, you can do a Google search.
How do I deposit using my Maestro debit account?
Go to the cashier section of your online gambling site and choose debit or Maestro as your option. Enter your card details and CVV number along with the amount you want to be deposited.
Can I withdraw using Maestro?
Not many casinos offer Maestro as a withdrawal method because of the law. A way to by-pass this is to use the EFT method to send your winnings to your card.