Pokies FAQs Answered
Recently updated on August 6th, 2019
It would be surprising to find out that there are still some Kiwi gamblers who don't know what are pokies and how to play them. This is despite the fact that it is one of the most popular NZ online casino games. So, for those who don't know about this game will find this pokies FAQs guide very helpful. Even if you are familiar with the gambling machines, you might come across something that you want clarity on, and this guide can be useful too.
We have compiled a list of the frequently asked questions about pokies and laid out the answers in a way that is easy to understand. Once you are done reading the pokies FAQs guide, you will be able to understand the pokies machine better, whether you will be playing online, at a land-based casino, or even at the pub. Find answers to your pokies questions below.
Best Pokies Casinos in New Zealand
List of the Frequently Asked Questions About Pokies
Why do Kiwis use the Term Pokies for Slots?
Many gamblers assume that the word poker was shortened from the word poker machines. However, there is no official documentation of where the term originated.
What is the Average Payout for Pokies?
When playing at land-based casinos or at the pub, the payout percentage of poker machines is fixed at 87% as per New Zealand law. However, the payout percentage can be an average of 90%. When playing an online pokie machine, the payout percentage can be as high as 98%.
Can I Play Pokies Online Legally in New Zealand?
Yes, the New Zealand government allows Kiwis to play online pokies. However, it has to be from an offshore casino site. What's more, laws do not allow operations of an online casino in New Zealand.
Are Pokies Online Fair?
Online pokies are only fair if you play at a safe and regulated casino site because they are regularly audited for fairness. The pokies sites that you choose to play at have to be in regulated offshore jurisdictions and are routinely monitored for game integrity and operation. Furthermore, the pokies machines will use a random number generator, or RNG, that is tested by independent groups.
What are Paylines?
Paylines are the rows on the reels of poker machines where you have to match identical symbols to create winning combinations. The paylines can be from one up to 50, and this is dependent on the kind of game you are playing. The simplest payline is usually the first one where the line will run straight across the middle of the reels. There are other patterns that online pokies will have that can move down or up on the reels.
What are Free Spins?
Free spins are a reward that can be triggered on the reels when you have specific matching symbols on the reels, especially on a payline. This means that the spins will not be charged from your wager and will be free as the name suggests. The benefit is that the free spins play at the same stake as your normal game wager.
What is a Scatter Symbol?
A scatter symbol generates no matter where it lands on the reels even if it is not on a payline. As long as you have enough of the symbol on the reels, it will payout. The scatter symbol is also a symbol that can activate the free spins feature. However, in most cases, three or more of the symbols have to land on specific reel to enable the feature.
What are Wild Symbols?
Wild symbols on the reels usually work as a replacement for other normal symbols to create more winning combinations. Which means it works like this example: if it takes three bar symbols to make a winning combination if there are two bar symbols and a wild symbol, it will count as a winning combination. With some of the pokies games, that wild symbol will be awarded a multiplier which will either double or triple your winnings.
What are Progressive Jackpots?
A progressive jackpot is a growing jackpot. It increases with each wager that players make on the game. Which means that a small portion of the bet you make on the progressive pokie is added to the jackpot until it is won. Hence the jackpots can grow to be as high as a million NZ dollars.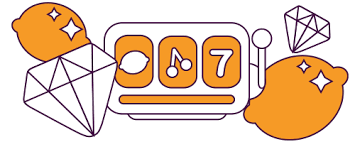 Is it Advisable to Always Bet Max?
Only bet max if your bankroll allows. Betting max gives you better odds of winning big and gives you access to potentially winning the progressive jackpot. However, be sure that when you bet max on the number of coins to choose the denomination of the coin that you are comfortable with.
What's the Difference Between a 3-Reel and 5-Reel Pokies?
A three-reel pokies game usually features one payline, three reels, and three rows. A five-reel pokie has five reels, three rows, and more than one payline. In addition, the five reels will be more complex and have special features.
Are the Results of a Pokies Random?
Pokies machines are designed or fitted with an RNG, which makes the results independent and random. This means that each spin of the reels is not affected by the previous spin and the odds of winning are same.
Where can I Play Pokies Online?
We have reviewed and listed some of the top online casinos where you can play the best pokies games online. Some of the casino sites are supported by more than one software provider, which means that you will have a more extensive selection of pokies titles to choose from.
Are There any Pokies for Real Money Online?
All the casino sites that we recommend offer pokies for real money, which means you will win real cash.
Can I Play Pokies for Free?
Free pokies are the best way to learn how a pokies title works. You will be able to know how best to play the game and how to trigger the bonus features. You will also be able to maximise your playing when you finally play for real money.
Other Recommended Pokies Guides: