Online Lotto NZ – How to Win
Recently updated on January 1st, 2022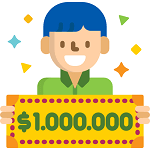 Many people have dreamt of winning the lotto and getting a massive payout. But did you know that you can play online lotto tickets? Whether it's on the Lotto NZ app or website, buying tickets is quick, and you only have to wait for the lotto draw.
So, if you want to get started, check out our favourite sites below or keep reading our guide to winning. We'll walk you through every step of the way, including the prices of the tickets, prize divisions, and chances of winning.
Compare Lotto Results
How to Play Online Lotto
you have the choice of playing only the lotto game, or the Powerball game in addition to it, or the Strike game in addition to it or both in addition to playing the New Zealand lottery.
This is how it works:
You get a choice of numbers 1 to 40 to choose from. There are fifteen lines to play on a single ticket, but you have to play four or more lines per ticket online – one line equals one entry.
Every line requires you to pick six numbers for an entry to be valid.
Additionally, you have the option of playing the Powerball with your lottery entry. The Powerball is an additional number on top of the line of numbers chosen by you. There will be a section with number options 1 to 10 for you to select your Powerball from.
If you don't want to pick numbers, but wishes to play, an auto-pick functionality will pick random numbers for you. When you click on the auto pick button, a random sequence of numbers will appear. Depending on whether the Powerball functionality is switched on, the auto pick will randomly pick a Powerball for you.
Now, all there is to do is for you to keep your fingers crossed and wait for the show on TV One on Wednesday nights (8:20) and Saturday nights (8:00).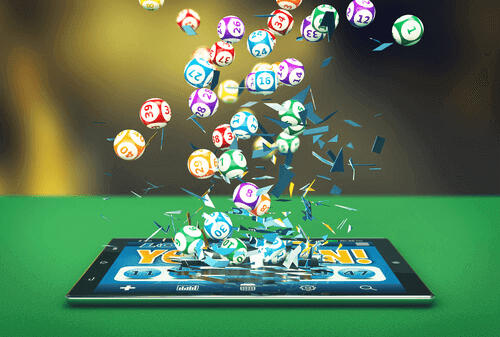 Types of Online Lotto Games
Online lottos are also known as "Online Lottery", and it is a game where you try to guess the numbers that will be drawn in a single sequence for a prize. Online Lottery Games are internet versions of the popular casino games loved by many people. There are different types of online lotto games currently running:
Lotto NZ – 60 cents per line (you must play at least four lines when choosing your numbers).
Powerball – 60 cents per line (you must play at least four lines when choosing your numbers).
Strike! – $1 per line on any ticket.
Lucky Dips – ranges from $4.80 to $12. The cost to you will depend on which option they opt for.
Powerball Dips – ranges from $9.60 to $24. The cost to you will depend on which option they opt for.
Keno – you have a choice on how much they want to spend. There are nine options from as little as $1 to as much as $100 to choose from.
Bullseye – $2 per entry. However, you can save by entering into more draws. Entering into seven consecutive draws costs $10, and entering into fourteen consecutive draws costs $20, which means that you can save $4 and $8 respectively in this way.
Online Lottery Winners
Since the national lottery began in 1987, it's become increasingly popular because of the four-ball match system. These days, all you need is three numbers and a "Strike!" match to get a payout from the online lottery.
Lotto Prize Details
| | | | |
| --- | --- | --- | --- |
| Division | Winning Numbers | Bonus Ball | Prize Value |
| 1 | 6 | | $1 million – Divided between winning tickets |
| 2 | 5 | Yes | Divided between winners |
| 3 | 5 | | Divided between winners |
| 4 | 4 | Yes | Divided between winners |
| 5 | 4 | | Divided between winners |
| 6 | 3 | Yes | Divided between winners |
| 7 | 3 | | Bonus Ticket |
Powerball Prize Details
| | | | | |
| --- | --- | --- | --- | --- |
| Division | Winning Numbers | Bonus Ball | Powerball Number | Prize Value |
| 1 | 6 | | Yes | $15 Million – Divided between winning tickets |
| 2 | 5 | Yes | Yes | Divided between winners |
| 3 | 5 | | Yes | Divided between winners |
| 4 | 4 | Yes | Yes | Divided between winners |
| 5 | 4 | | Yes | Divided between winners |
| 6 | 3 | Yes | Yes | Divided between winners |
| 7 | 3 | | Yes | Bonus Ticket + $15 |
Strike Prize Details
| | | |
| --- | --- | --- |
| Strike | Winning Numbers | Prize Value |
| 4 | Exact order all 4 | $300,000 – Divided between winning tickets |
| 3 | Exact order any 3 | Divided between winners |
| 2 | Exact order any 2 | Divided between winners |
| 1 | Exact order any 1 | Bonus Line |
More Games
Online Lotto FAQs