Best Pokies Strategy – How to Beat Slot Machines
Everyone always wants to win but only a few online casino players have the best pokie strategy in hand. On the other hand, some think that they have the top possible strategy.
More so, having a planned approach and filtering through the game variants and the payout is vital to your chance of making a profit. With pokie casino games available left and right it can be daunting to find the correct one.
That's why we've decided to compile this comprehensive guide. So, whenever you play think of playing the slot games make sure that you adhere to our pokie strategy.  It will get you close to your goal. Then, you are well on your way to joining the winning team.
Top Pokie Casino Sites
Best Ways to Win with a Slot Strategy
Any pokie strategy you try will have a margin of error due to the random number generators (RNGs) and return to player percentages (RTP). Both of these factors are what makes gameplay fair, and ensures that wild symbols, free spins, and bonus features are truly random.
So, if you want to ensure a win, play the game by the rules and only sign up to reputable online casinos. Then, follow our tips and tricks to get the most out of your gaming sessions.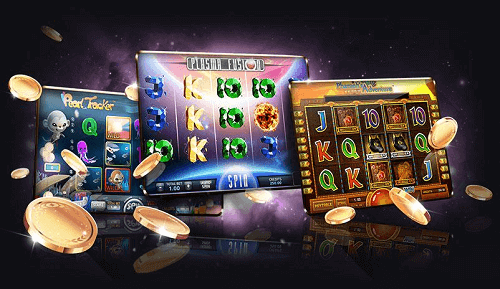 Pokie Strategy Tips
To make your search easy, below we have briefly outlined things you should consider:
Common Slot Misconceptions
There are endless fallacies that surround web-based slots misleading players from maximizing their payouts. Slots played on the internet and live slots rely on number generator with fixed probabilities.
Every spin happens on its own and won't be the same as the last one, so the chances of winning are equal for every spin.
Pokie Strategy: Myths
Let go of the traditional pokie machine strategy and get in with the new. So, ignore watching a gambler on a machine and playing at the same spot after them. The random number generator pulls out different digits all the time even for live video slots. Unfortunately, you can't determine the patterns so trying to cheat won't help you win a large number of coins.
Slot Machine Randomness
Generally, online slots use RNGs to ensure random outcomes and unique spins for fairness. So, this is one thing that you can't change when you're playing real money slots. However, there are slot strategies to make the most of your profits in a short period while playing online.
Bankroll Management – Expert Pokie Strategy
Make sure that you have money allocated to playing slots. If you spend everything that you have in one blow you can't use more money outside of your budget. This is why a budget is important.  We advise you to use your money wisely, decide how much you want to spend for each session.
Best Pokie Strategy – Playing Styles
Here are questions that players need to ask themselves before playing pokies. The answers to the question will give you an indication of what playing style you prefer.  These are the three questions that you must answer before using a slot strategy.
Do you want to spend a lot of money?
Are you patient and willing to wait for a win?
How long do you want every gaming round to last?
Big jackpot wins are made for players who are patient with a large pot and don't want to play for long hours. They can check out progressive jackpots. Otherwise, have a look at real money slots that have more giving but less frequent payout lines that slightly decrease your odds of winning the jackpot.
If you are a player who doesn't panic and can stand not winning for some time, you might just make a big win. A player who is not patient can go for slots with regular but usually less extreme wins. Such games normally have several low-to-medium winning lines that pop up regularly.
With that said, we hope you find the right slot strategy for you or just use these tips to start winning.
More Pokies Guides