Best Free Play Casinos
There are many people out there who don't understand why someone would take advantage of the Free Play option at most online casinos. When they think about an online casino game, they think about it in terms of fun and trying to win real money. When it comes to winning, you need to spend real money to make money.
This is why the concept of playing free demonstration games is confusing to some, if you're not spending any money, you stand no chance of making any real money. Ignoring the Free Play option could be one of the biggest mistakes that players make. Demo game play isn't just about having fun, but it also gives you the chance to practice and learn. This is the most important part of demo games and it's the part you can't ignore. Check out our best Kiwi casino sites for free below to start playing.
Best Free Play Casinos in New Zealand
Free Play New Zealand: Fun, Full of Features
The first important fact to note about Free Play games at online casinos is that they are exactly the same as the real money versions. Each and every casino game that you can play for free is going to be identical to the version you'd play if you were betting real money. The odds are the same, the bonus features are the same and the rules are the same. If these were different when compared to the real money version, the only reason to play for free would be for fun.
How Does Free to Play work?
Typically, players will access Free Play games via their web browser. However, some online casinos still require you to download their software. If you have, you should still be able to play for free from the software, so don't feel like you're missing out. Online casinos don't normally require you to have an account with them before allowing you to play the demo, as this would defeat some of the reasons for playing for free. Once you've chosen which game you'd like, the title will load and you'll be given a pretend bank balance.
Obviously, these funds aren't real, but it will give you a considerable amount of time to play. From here, you play the game as normal, placing bets and winning or losing rounds. Should you manage to deplete your account, you can simply refresh the page and continue playing. So, why would you actually want to use the demo game option? Carry on reading to find out.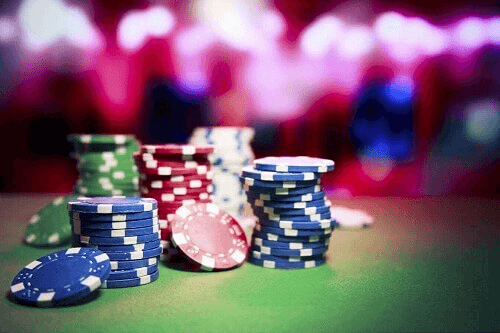 Benefits of Free Play
Without the risk and reward of real money gambling, many players see Free Play gambling as clicking their mouse for no reason. How could this possibly be fun? Well, the important thing to realise is that some people will get some sort of fun out of playing for free, but the real reason to do it isn't for the fun. Below are the top reasons why we think you shouldn't ignore the demo game mode option:
Testing the Casino
The first reason to use it is if you're looking for a new online casino. Free play will allow you to test the casino's games, see how they run and learn the rules. You should be able to test a wide range of titles and get a feel for the online casino itself. If you like it, you can create a real money account and start gambling properly. If you don't, you can move on and try to find a better online casino.
Learning new games
Free Play can be especially beneficial to new players, or players new to a particular game. Players normally stand the worst chance of winning when they are unfamiliar with a new game. When they don't know what they're doing, they're more likely to make poor decisions and place poor bets. Playing for free will allow players to get familiar with a game and its rules and how it plays, without risking their money in the process.
Developing Strategies
This is for players who know the basics of a particular game and now want to test out a new gameplay or betting strategies. Free Play will allow them to do this and see if their idea has worked or not, before committing to using their own.
Wide Variety of Free Play Games New Zealand
Perhaps the best part of Free Play is the wide range of casino games players will be able to enjoy. Not only will you have hundreds of different online pokies, but all the classic table games as well. Now, we're not saying that you'll be able to play every single casino game on demo mode, but you should be able to play almost all of them, especially the newer titles.
The Free Play Bonus
There's another type of Free Play that isn't seen very often any more. This used to be used as a form of a Welcome Bonus, where players would be given an account balance and a certain amount of time to play at the Kiwi casino, normally an hour. When that hour was up, the player would have a portion of the remaining account balance transferred to their actual casino account. There would usually still be wagering requirements placed on this bonus. However,it was still a fun way to welcome new players and give them a little something special.
Free Play Frequently Asked Questions
[su_accordion]
[su_spoiler title="What online casino games can I Free Play?" style="fancy"]
Generally, you'll be able to play a very wide range of online casino games. Here are some people who think that the demo mode titles will be limited to online pokies, but we're happy to report that this is simply not the case. Many online casinos will also allow players to play all the best table games for free as well.
[/su_spoiler]
[su_spoiler title="Do I need to download free play games?" style="fancy"]
Normally, no you won't. You'll be able to access these games through your web browser and simply load each game you want to play. However, if you have already downloaded an online casino's software, some of them will also allow you to play for free.
[/su_spoiler]
[su_spoiler title="Are these free play games the same as the real money versions?" style="fancy"]
Absolutely! The game will have all the same features, game modes, and bonuses as the real money version and it will use the same Random Number Generator software. This will ensure that the player's odds will be the same, regardless of whether you're playing for real money or for free.
[/su_spoiler]
[su_spoiler title="Can I enjoy a free play game on a mobile device?" style="fancy"]
Provided that the online casino you've chosen allows players to play on their mobile devices, playing the demo version of the game won't be a problem. If the online casino doesn't offer a mobile option, then you're out of luck. But really, there aren't many online casinos that don't have a mobile casino these days.
[/su_spoiler]
[su_spoiler title="Can I Free Play from a Mac?" style="fancy"]
As you generally won't need to download any software, there should be no problem enjoying a demo play casino from a Mac. Simply go to the casino's website and enjoy!
[/su_spoiler]
[su_spoiler title="Playing for free doesn't sound fun, why do it?" style="fancy"]
Well, it isn't actually about the fun. Demo games allow new players to learn a game and get comfortable before they start to spend real money on the title. It also allows more experienced players the chance to develop new strategies and test them out.
[/su_spoiler]
[/su_accordion]