Pokies Terms: Full List of Slots Definitions
Recently updated on December 11th, 2020
If you want to be a pokie pro, you're going to need to know how to talk the talk. That's why we've listed some of the most important terms relating to pokies, both online and in the real world. It's easy to get lost in the semantics, but we hope to simplify things for you.
So, sit back and relax as we walk you through the popular pokie terms you'll find at online casino websites.
List of Pokies Sites
Top Old Pokies
 

Terms
Coin Hopper – This is something that we don't really see anymore. Back when most pokie games would dispense coins when someone won, this was the container that held them.
Fruit Machine – This is an older term used to refer to slot machines. Typically, the term Fruit machine refers to an older type of slot game, one with three reels. They were called this because of many used images of fruit for the symbols on the reels.
One-Armed Bandit – Another term that isn't used much anymore. One-Armed Bandit was a name for old slot machines, which required the player to pull a lever to spin the reels. These days, the term has mostly disappeared as you need to push the 'Spin' button. Many people miss the tactile feel of having to pull the lever, though physically.
Payline – This is perhaps one of the essential terms in the pokie industry. A payline is an imaginary line that is placed onto the reels. The game will check which symbols have landed along this line and determine if there is a winning combination or not.

These lines can be straight or zig-zag over the reel. Online slots today offer a wide choice when it comes to how many paylines a game has. It can be just one, or as many as 25 or more.

Rollup – This is the sound that a pokie machine will make when you win to make the event more dramatic.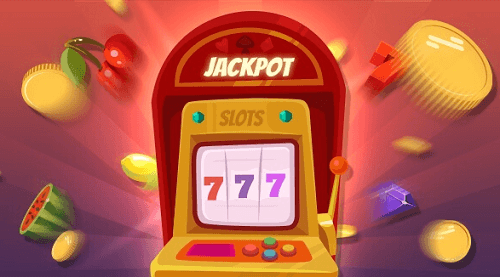 General Terms for Pokies
Scatter – This is a special symbol within the pokie that will generally give gamblers access to free spins or bonus rounds. Typically, players will have to land a set number of these on an active payline for them to reward you. It goes without saying that Scatter symbols don't always appear as often as you'd like.
Stakes – a pokies term used to describe your wager while playing online slots for real money.
Symbols – these are the images that you will see on the reels. These symbols have different values, with the more common icons being less valuable. Symbols can be anything the designers want them to be. Most of the time, the images will directly relate to the theme of the online pokie.
Wild Symbol – A Wild is another special symbol that will appear on the reels. In pokies terms, Wilds can substitute for almost any other symbol to help create a winning combination. The pokie will automatically determine if the Wild will be able to provide any wins. Naturally, the more Wilds you land, the better your chances of some big payouts.
Pay Table – the game's symbols all have values, so this is a screen on the pokie that shows you how much each is worth.
Max Bet – a button in the game that lets you make the maximum bet for a single spin, i.e., the pokie's betting limit.