Keno FAQs Answered
Keno FAQs are raised by New Zealand gamblers who may be unfamiliar with how keno works online. With keno being one of the popular game it only makes sense that we give these players answers. Of course, the internet is flooding with sites that claim to have the right answers. In order to ease your mind, we have list basic questions and answers about the game. Therefore, you don't have to waste your time browsing through different sites. We answer your keno faqs so that you can play the game with confidence.
If you landed on this page you must already know what keno is all about. Well, if you don't then make sure that you read more about the game. Have a look at the keno faqs that we have gathered after you understand the game. There is nothing better than asking questions so that you become a better player. Let's take you through the answers so you can join in on the fun.
Top NZ Keno Sites
Popular Keno FAQs Page Links
Are Players Able To Play The Game For Free?
Yes, players are able to play the game for free at most internet-based casinos. The advantage of playing the am for free is that players are able to practice. This means that you can have a good time playing the game with any attachments. On the other hand, players must understand that they will not get any prize from the free mode.
What Is The Keno House Edge?
The house edge in keno is not the most favorable. It starts at 25% up to 29%. Internet and video keno usually offer better odds. These keno types may have a house edge which can start from 5% to 10%.
What Is The Difference Between Live And Internet Keno?
Well, when you compare the two, web-based keno is faster and minimum wagers are lower. The great thing is the results are instant. Playing online allows players to have more control over the game and receive better odds. At a live casino, things take longer because there are defined times for drawings to happen. It really doesn't matter where you play, the games can be enjoyed all round.
Where Can Players Find Good Keno Strategies?
Keno remains a game of chance which makes it difficult to guess which digits will be displayed at every game. With that said, players can use strategies to help them select the numbers they would like to play. Other games have hot and cold numbers. The hot numbers are the ones that are shown often and the cold don't show as much. As a guideline, players can use this system to help them choose numbers.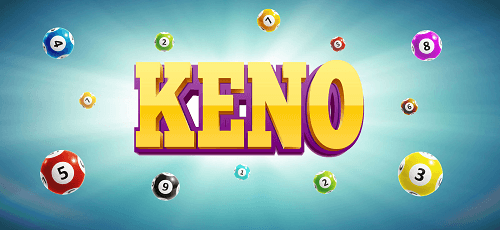 What Are The Different Bets?
The best part of the game is the different bets types that players can select. For example, a combination wagers enable players to pick several numbers that can be played at the same time.  Players are able to do this at different draws.  There are straight, king bets and many more are available and make the game exciting. Keep in mind that bets don't affect the house edged and doesn't really increase the player's chances of winning.
What Is A Keno Runner?
Several brick and mortar casinos employ keno runners to serve the customers who are at the dining table or anywhere. These customers are able to play keno and still enjoy other activities. The runners normally walk up and down calling out the name of the game. So, if you want to play just stop any runner and get your ticket. The runner will make sure that your keno ticket reaches the keno area, wait for the number and come back with the results.
What Are Red And Green Or Red And Black Keno Games?
Don't be confused by the colors. What these colors mean is that players can bet on any of these colors. There are benefits to selecting one or more of these colors.
Do Players Have To Study The Odds In Keno?
The game is based on luck and you won't benefit from studying the odds. Know the odds won't harm you but it's not likely to make you win either. The odds of particular numbers are all the same.
More Keno Guides