Progressive Jackpots – Top Jackpots to Win
Recently updated on December 4th, 2020
Progressive Jackpots have pokie players all over the world dreaming of big wins. Winning a multi-million dollar prize pool may seem a little difficult as the random number generators can be strict.
However, if you know your odds and how progressive jackpots work, there's no harm in giving it a spin. These games can make anyone a winner, so we highly recommend giving them a go.
Best Casinos Offering Progressive Jackpots
How Progressive Jackpots Work
Progressive jackpot games are made up of many pokies or other casino games linked together. Every time a bettor plays, a percentage of the money goes towards the jackpot amount. This amount continues to grow until it is won. Different casinos offer various games made up of different themes, symbols, and wins.
The jackpot amount is calculated according to the house edge on the pokie game, ranging from 2 to 15% on most pokies. The casino will then take a percentage of this house edge and dedicate it to the pot. This amount is shown in the spinning meter, usually found at the top of the casino site or the top of the linked machines in a land-based casino.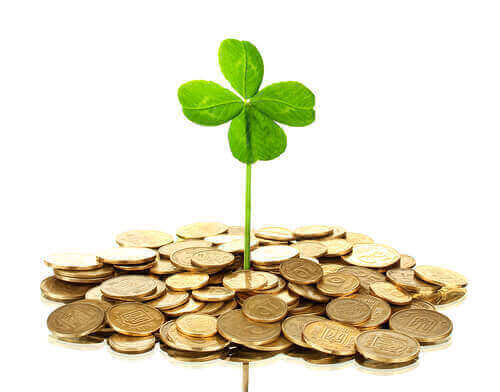 Types of Progressive Jackpots
There are three main types of progressive jackpots at internet casinos:
In-House Progressive Jackpots
In-House progressives are made up of linked pokies that are all owned by the casino itself. Every time a player uses the pokie, a percentage of the bet is taken and added to the jackpot amount. The more players wager, the higher the progressive jackpot amount gets.
Wide Area Progressive Jackpots
Wide Area games offer the highest jackpots and are made up of connected slots from different casinos. An outside party operates these slots and the jackpot, and the casino only gets a percentage of the winnings generated. Although these types of pools are extremely high, winning is lower than other progressive jackpots.
Stand Alone Progressive Jackpots
A little different to your usual progressive jackpot slots. Standalone games are not connected to other pokies and have a fixed jackpot number. Each time a player gambles on the slot machine, a certain percentage is taken from the coins played and is added to the jackpot to make up a fixed amount. This amount is less than the jackpots from linked pokies and is won by the player with the most winning combinations.
Best Progressive Jackpots Games
Mega Moolah Progressive Jackpot
It is one of the most popular slot machines among players and features a safari theme on the original. To date, the slot machine has paid out an average of $70 million. This game offers players a chance to play for one of four major jackpots from 16 different progressive pokies.
Mega Moolah is available on PC, Mac, mobile, and iPad so you can play your favourite game no matter where you are.
Major Millions Pokie
This exciting military-themed progressive slot offers players a choice of three and five reel pokies with 15 paylines. The game has a maximum betting amount of $3 with an average payout of $600,000. This progressive jackpot features a range of military symbols, including tanks, warships, and medals. Players will also be introduced to the main character, Major Millions, who triggers the jackpot win.
King Cashalot Slot Machine
This five reels nine payline medieval theme pokie features royal knights, kings, queens, jesters, damsels, and even a golden dragon. These symbols are interspersed with glorious food symbols. The betting range is reasonable and ranges from $0.05 to $2.25, with the average payout at $700,000.
Roulette Royale Progressive Jackpot
This casino game is definitely one of a kind as it is not an online pokie. Roulette Royale is played similarly to the normal roulette game, except it offers players the chance to walk away with a win bigger than any offered at a standard roulette game. Players begin by placing bets on the numbers and colours around the wheel.
To access it, players must contribute credits to a game, and the jackpot amount is won over a few spins. A player wins the jackpot if the roulette ball lands consecutively on the same number five times. This number does not have to be the number the player has placed bets on. Online players also have a chance to win other jackpots in the game by landing on the same number two, three, or even four times in a row.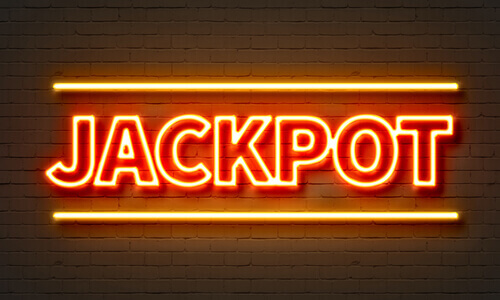 Best Ways to Win
Divide your bankroll
We understand that most pokie players love spending their bankroll on progressive jackpots and easily getting caught up in the game. However, much like the slot games themselves, these pokies rely solely on luck. That is why you should never spend your total bankroll on these games. Set aside a certain amount just for the prize pool, so you do not end up spending your bankroll.
Choose Wisely
When choosing a progressive jackpot, always go for the one you know well. This gives you better odds of winning because you're familiar with the setup of the real money slot.
Take the Maximum Bet
Always look at the maximum betting amount as with most progressive jackpots, you can only qualify for a win if you have bet the maximum betting amount.
Check Terms and Conditions
Always read the casino's terms and conditions on progressive jackpots to ensure that you understand the wagering requirements and payout process. Jackpots payout from the software provider most of the time, though some casinos might choose to.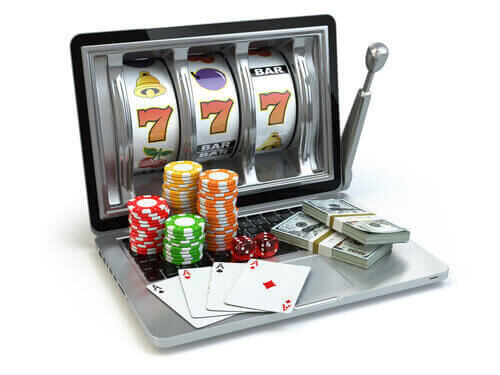 Why Play Progressive Jackpot Games?
Besides the fact that players can win massive amounts, progressive jackpots do not require any skill or technique. That is why it is perfect for all players. The fact that the game is simple makes it a popular choice for many players and more players means more wagers, resulting in a higher jackpot.
Pokie games are generally powered by the top software providers; which gives you access to high-quality graphics, sound and gameplay. All of these factors make progressive jackpots a fun and lucrative casino game choice.
More about Pokies
Progressive Jackpot FAQs