Live Texas Hold'em Released by Evolution Gaming
Evolution Gaming has released an all-new title for their selection of Live Dealer casino games. This week, Kiwi players can enjoy Live Texas Hold'em Bonus Poker at participating casinos online. The game features a progressive jackpot and mobile optimisation. As one of the largest live casino game developers in the world, their newest title is expected to be big. This game was created in partnership with another gaming firm, Games Marketing. It will be streamed from the Live Studios based in Riga, Latvia.
However, this will not be the first Live Dealer game to feature a progressive jackpot. In 2017, Playtech launched a similar innovation that was connected to a suite of games called Age of the Gods. Since then, they've had a few winners for the Live Roulette option at various gambling sites. So, how will Evolution Gaming make their game more tempting for players? Read on.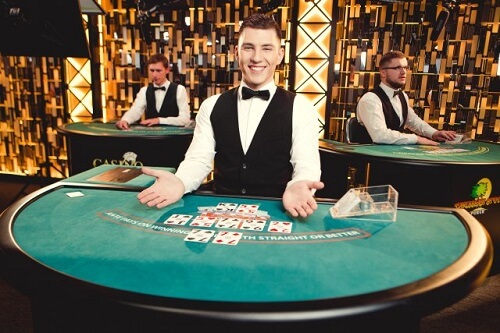 Live Texas Hold'em Bonus Poker
The new title offers another Poker variant to players used to the extensive Evolution Gaming portfolio. Where it becomes unique is through two optional side bets, as well as a Bonus Bet or a First Five Progressive bet. First Five is the connected jackpot, with a starting value of €50 000 (±NZ$83 560). Making the pot more tempting for Poker players. The Bonus Bet has odds of 1000 to one, which is definitely a bonus.
Added to this is the usual betting pool for Live Texas Hold'em, where each bet is added. So, online casino players can expect some big wins, whether they place a bonus bet or not. To win the full progressive pot, gamblers must land a Royal Flush. This is, of course, a highly sought after hand in online Poker either way.
Press Release from Evolution Gaming
Evolution Gaming sent out a press release from Todd Haushalter, Chief Product Officer for the firm, stating that their decision to create the Live Texas Hold'em title was because it was so 'well-established' both online and on land. He also stated that this would be a first for the company because they have never launched a game with a jackpot from the start.
He went on to say that Evolution has always 'invested' in Live Poker titles after securing the rights to multiple variants. So, check out these top casinos online to try out their innovation.