Spanish Grandmaster's Tax Dispute impacts Chess Championship
Online poker was a casual pastime for Spain's current chess grandmaster. However, his short-lived Poker career in 2011 has come back to haunt him. Francisco Vallejo Pons has been 'hounded by tax officials' over his stint in online poker rooms. Though Vallejo claims that they have no reason to come after him. He claims that he did play the game, but that he had 'lost everything, a few thousand' and decided to stop playing.
It would seem that the delayed claims by officials in 2016 about his amateur Poker career. According to Vallejo, they claimed that he owed them 'half a million euros' because he had played and lost money. Unfortunately for the chess grandmaster, a 2012 tax law for online gambling came into effect after he stopped playing the game. The law states that online gambling earnings were subject to 47% tax including losses. As such, officials 'seized most of his savings' to pay off his taxes.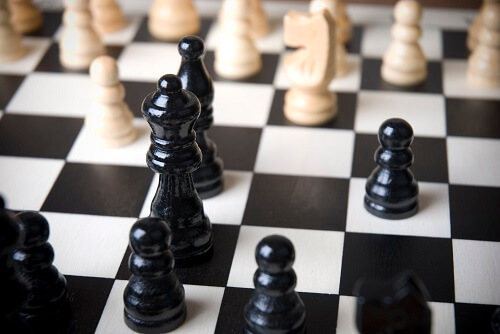 Tough Times for Chess Champion
While Vallejo was contacted in 2016, the story was reported last month. As a result, his chess career 'suffered' and he was forced to leave a tournament this month. This is the first time the grandmaster has done so in his career. He left the European Individual Chess Championship in Georgia after five rounds and has stopped playing with the national team.
His case is one of the most high-profile in recent years because of the new law. Many other online casino players are facing a similar situation after the European Union (EU) passed a poker liquidity ruling. This agreement allows various online gambling sites to share players across Europe. On the one hand, this allows for larger prize pools. On the other hand, it also makes tax laws harsher for casual online gamblers.
Facebook Post Tells All
Vallejo has acknowledged that 'there are hundreds of equal cases' in a Facebook post. He went on to say: 'Many people who in their day played poker or sports betting for a hobby, and lost small numbers, are now involved in terrible judicial processes, with their accounts seized and their lives destroyed.' Sadly, there is no resolution as yet for the chess champion. Keep visiting NZ Casinos for updates on this story and other poker news.