SkyCity Darwin Sale estimated at NZ$201 Million
SkyCity Entertainment has reportedly sold one of their Australian casinos to Delaware North. Delaware North is a 'hospitality behemoth' from the US. According to reports, they bought SkyCity Darwin for an estimated AU$188 million (NZ$201 million). Currently the US operator runs the Sydney Cricket Ground, the Australian Tennis Open and Marvel Stadium.
Delaware North also operates 'food and hospitality services' at airports in Canberra. SkyCity claims that the sale is part of a 'larger strategy' to focus on Kiwi and Adelaide locations. Added to this, SkyCity Darwin is one of the New Zealand-based company's 'least profitable' properties. Also, SkyCity will keep other interests for two more years while the US operator takes over the Darwin venue.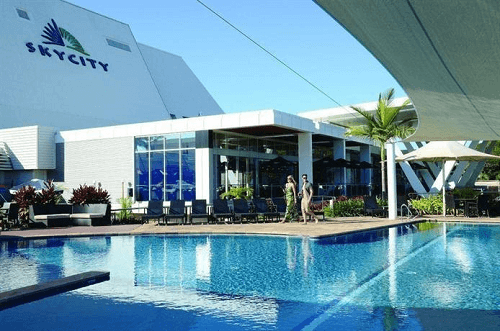 SkyCity Darwin VIP Facilities
Further reports claim that SkyCity will keep access to the VIP facilities for two more years. These services cater to Asian high rollers. This is partly due to plans for an online gambling venture between the NZ and US companies. They hope to establish the business, should Australian authorities revise regulations for overseas operators. Reportedly, the AU government could greenlight online casinos 'within the next ten years'. Still, most companies will hedge all bets until actual laws are voted in.
Darwin Changes
Delaware North also hopes to benefit from a larger presence in Australia's gaming and entertainment industries. CEO Lou Jacobs confirmed that the AU market is important to his company and their global presence. SkyCity Darwin will be the third entertainment and gaming property Delaware North has purchased in 2018. Earlier this year, the US firm also bought two Brisbane pubs and gaming venues.
While Delaware North has yet to announce plans, it has been revealed that SkyCity provided for current employees at the Darwin venue. All 650 employees at the Darwin casino will keep their jobs as part of the deal.