Best Lotto Strategy: Is There a Winning Formula?
Recently updated on August 19th, 2020
Although the lotto is considered as a game based purely on luck, some believe that you can increase your odds of winning by adopting a lotto strategy. The term 'winning' in this instance is relative.
While some may consider winning the jackpot or some of the other large cash prizes as the only real win, others might be happy with a $1000 win or even less. Regardless of what a winning amount means to you, chances are there is a lotto strategy out there to help you achieve that goal.
As mentioned previously, a lotto win means different things to different people. Therefore you need to choose a formula or lottery strategy that works for you. A good lotto strategy is realistic; it aligns with your goals and is logically sound.
This kind of lotto strategy should aim for any sort of good win, not just the overall jackpot. In a game of chance, the odds of hitting the jackpot are very slim anyway. Finding a formula that best increases your chances of winning some money back is your best bet.
We've listed some of the top recommended sites below if you want to test these theories.
Best Lotto Websites
1. Choose Lotteries with Better Odds
Our first recommended strategy involves choosing a game or site that offers better odds. Not all lotteries are born equal as some present better odds of striking it rich than others. Choose a lottery where the odds are more for you than against you. For example, statistics show that the odds of hitting the jackpot in US Powerball are 1 in 292,201,338 while the odds of winning the Swedish lotto are 1 in 6,724,520.
If our maths skills serve us correctly, this means that as a lotto player, you are 40 times more likely to win the Swedish lotto compared to US Powerball and Mega Millions. However, playing lotteries from other countries is not possible in New Zealand unless you make use of a lotto betting site.
2 Lottery Systems Tracking
Based on lottery results, the numbers from each lottery drawing are classified into hot and cold numbers. Hot referring to all the numbers that make a frequent appearance, and cold referring to those that make less regular appearances.
There are two different thought processes for the tracking system. Some believe that playing hot numbers will increase your chances of winning. This belief is built on the premise that that which is \happens most often, and that which is least probable happens least often.
In contrast, some believe that although selecting random numbers certainly won't increase your chances of winning the lotto, it will make all the difference to how much you win, should you win.  Also, everybody hopes to be a sole jackpot lottery winner so that you do not have to split your prize money with anyone. One of the ways of making this happen is choosing less frequently played numbers, also called cold numbers.
3. System Bets Lotto Strategy
Lottery players are limited to selecting six lotto numbers per draw. But you are given the option of playing more numbers by opting to play a system bet. System betting improves your odds of winning by allowing you to select new numbers over and above the standard 6 number limit. This comes at an added fee, of course, so pick multiple sets of numbers
For example, an average bet with six numbers will cost you $4. But let's say you have one other lucky number that you would like to play in that particular draw. For an additional $12 you're given the option to play seven numbers instead of 6. Many other similar system bets exist.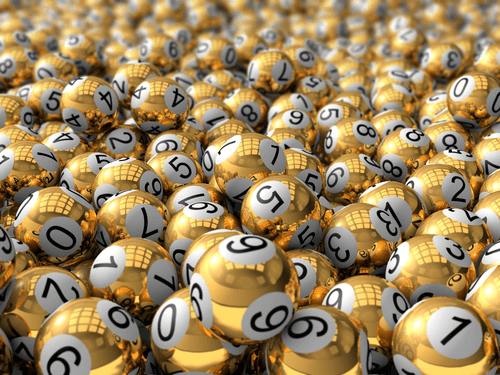 4. Join a Lotto Syndicate
Another statistic claims that syndicates win about 20% of all lotto jackpots won across the globe. The term refers to a group of friends or family members who grouped up to improve their chances of winning the lottery.
The money collected in the group is used to buy a large number of tickets, much more than a single person might have been able to afford on their own. Because more lottery tickets are purchased, more numbers are played, thus increasing everybody's chances of winning. All winnings, if any, are split evenly amongst the members.
But, when picking numbers, you might want to use a combination of the quick pick and lucky ones. Also, we recommend buying multiple tickets where possible to get better odds.
If the jackpot is $100 million and there are ten members in the group, each will be awarded $10 million should they win. This applies to any amount won. Joining a syndicate might be a lotto strategy worth trying.
These are just some of the lotto strategies available to you today. Many claim they won using one or more of these lotto strategies. But, it's up to you to choose a system that aligns with all that you hope to achieve.
5. General Lotto Strategies
When you Google "how to win the lotto", you'll probably find some tipster sites that claim to have hacked the system. These sites generally follow the same patterns, like studying lotto statistics and winning numbers.
Most tipsters recommend picking equal odd and even numbers for each ticket. Or spreading quick between high and low numbers. Some recommend using computer-generated quick picks to make it as random as possible.
In an American study, researchers tested three popular "winning" strategies you can find these days. First, they studied only buying randomised tickets. Second, they tried picking less commonly drawn numbers from the lottery wheel.
And third, they chose to try picking the high-frequency numbers and take advantage of "trends". But, all studies have shown that using these lotto strategies have no impact on wins.
Still, the best outcome was taking randomised numbers to match the randomness of the wheeling system. Any numbers drawn are not more or less likely to win, so you may as well keep it random.
Other Lottery Guides