Paddy Power Suspends Royal Twins Novelty Bet
Recently updated on November 26th, 2018
Novelty bets offered on Prince Harry's first child have been suspended by Paddy Power after suspected inside information. In particular, the bookmaker has suspended bets on the possibility of twins. According to reports, gamblers placed 'a flurry of bets' on 24 November for twins. As a result, Paddy Power refuses to take further bets.
Bookmakers and the media have been obsessed with the Duke and Duchess of Sussex since their wedding in May. Bets on the Royal Wedding and further events skyrocketed. More so, the pregnancy announcement by Kensington Palace in October seems to have spurred these bets on.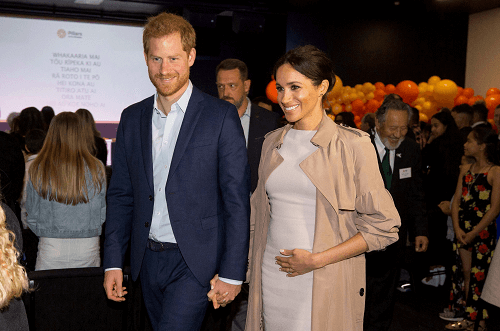 Novelty Bets for Other Royal Baby Names
At the time, the bookmaker was offering five to one odds on twins. Similarly, Coral was offering eight to one on twins. On Friday, it was lowered to four to one. Still, Paddy Power is still taking bets on the name of the royal baby. Favourites include Diana, Alice, Elizabeth and Victoria for a girl. If it's a boy, favourites include Arthur, Edward and James.
When the Duchess of Cambridge gave birth in April, Arthur was also a favoured choice by bookies. However, the baby boy was named Louis after weeks of speculation. At the time, novelty bets on his gender were also offered, with odds of ten to 11 (10/11). Reportedly, bookmakers have reconsidered the odds for favoured names.
In April, James sat at four to one. This time, the name has odds of 18/1. Conversely, the name Alice is now at 12/1, when it was eight to one for Prince Louis. Victoria also dropped from 11/1 to 20/1. With these odds for English names, there is speculation that the newest royal child could have a more modern name.  Recently, Hello! magazine claimed that Prince Charles had teased the names Kylie or Shane for the baby. Whether or not these will be added to novelty wagers is yet to be seen.
Further Odds
Prince Harry has become a poster child for breaking from royal tradition. So, it may be possible that the royal baby could have a unique name. Still, there could be cause for Paddy Power's concern over the twin bet. Sadly, punters will have to wait until the birth before their bets pay out. Keep visiting New Zealand Casinos for updates on this story.