Can You Gamble Online in NZ?
Can you gamble online in NZ? Yes, you can gamble online in NZ at any website licensed overseas. However, there are no sites licensed in New Zealand because the government is not interested in regulating the market.
So, you'll need to carefully select the right online casinos and gambling portals to avoid scams. We've compiled some handy tips from our expert gamblers to help you avoid any traps.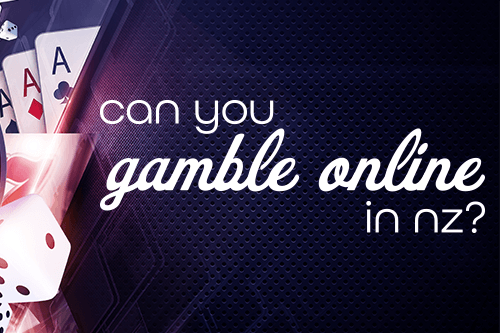 New Zealand Gambling Act
Under the New Zealand Gambling Act (2003), you can play lotteries, casino games, and wager on sports on the web. You just can't find any protection by the law or the Department of Internal Affairs for overseas gambling.
After all, Lotto NZ and the New Zealand Racing Board (TAB) are the only legally controlled ways to gamble online. Further, no New Zealand-based companies can offer gambling to residents, including virtual poker, roulette, or similar casino games.
Where Can You Gamble Online in NZ?
Since we're passionate about safe online gambling sites, we've compiled a list to help you find the best of the best. These are our favourite casinos offering generous bonuses to gamble online:
Online Gaming Tips
Whenever you gamble online, you'll have to review where you do so carefully. There are many pitfalls to watch for, but these are the most common:
1. Avoid Overpaying Free Pokies
Since many online casinos offer demo versions of pokies to try before buying, it's not uncommon for scam websites to boost the payout rates. These are inaccurate, making it seem like the online gambling site is more generous than expected. If you're unsure about payout rates, look up reviews for the correct percentages.
2. Watch Out for Dodgy Websites
When gambling on overseas sites, look for the obvious signs of a blacklisted casino or betting website. These include games breaking, terrible design, and strange design similarities to the most popular New Zealand online casinos. If anything looks untrustworthy, we highly recommend closing the website and writing off any money as a loss.
3. Duck One-Click Top-Ups
Since it's easy to get carried away while gambling, we recommend any facilities that let you top up your account balance with one click. Rapid-fire gaming can quickly eat into your credit or debit card balance if you're not careful.
4. Beware Social Online Casino Games
While social gaming can be a fun way to pass the time, many studies have linked free games to a shift in real money gambling. At least one in four American gamblers started playing for real money within six months of trying social casino games.
5. Keep Your Card Details Safe
Every payment method has its pitfalls, especially credit cards, because the details can be easily stolen. Most browsers will hide your details or automatically fill them in if the card is saved. However, we don't recommend allowing the gambling portal to access your card details.
Best Casinos to Gamble Online