SkyCity Hamilton Pokie Application to Get Public Hearing
Recently updated on February 8th, 2019
Earlier this year, SkyCity Hamilton submitted an application to remove three blackjack tables from their casino floors to make space for 60 additional pokie machines. The additional machines would increase the total number of pokies available at the casino to 399. The application did result in opposition from the community. Now, it seems that a public hearing will determine whether or not it is successful.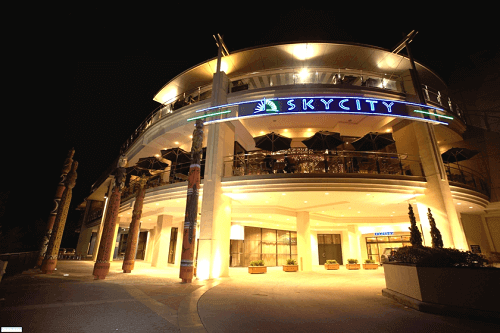 SkyCity Hamilton Turning into "A Giant Pokie Bar"
Although the Gambling Commission initially wanted to settle the application without a public hearing, a strong negative response to the issue ensured that it will be. Some of the most notable opponents to the idea are several Hamilton councillors, who have raised strong concerns about adding more pokie machines to the casino.
Hamilton Mayor, Andrew King, has stated that the introduction of new machines will see an increase in casino gambling in the area, labelling pokies as "misery machines". Councillor Dave Macpherson has reiterated the negative sentiment, stating that pokies are the most addictive form of gambling. He even went so far as to call the machines "gambling methamphetamine."
Macpherson went on further to state that the new addition would turn the casino into "a giant pokie bar". He compared the addition to adding seven new bars with pokies in the city.
Not All Opposed to SkyCity Hamilton Application
However, not everyone at Hamilton City Council agrees with King and Macpherson's views. Councillor Gary Mallet has said that perhaps it is better to give SkyCity a license to increase pokie machines. The other option was to let players stay at home and gamble online. Mallet argues that at least casino staff know how to recognise and deal with problem gamblers.
He also suggests that SkyCity will be accountable for letting problem gamblers lose control of their habit. For the latest updates on this story, keep it here at NewZealandCasinos.io.