FC Barcelona joins All-New eSports Football League
An all-new eSports league, named eFootball.Pro, will begin their first tournament in the coming weeks. Founded in 2016, the league has partnered with Japanese gaming giant, Konami, to feature their Pro Evolution Soccer (PES) 2018 edition. Gerard Pique is the President and founder of eFootball.Pro as well as centre-half for FC Barcelona.
What's more, FC Barcelona has become the first football club to join the league with a team. In 2018, eSports is one of the most streamed forms of sports in the world. These events range from global tournaments, such as Counter-Strike: Global Offensive (CS: GO) and Overwatch, to seasonal events for professional players. The new league will feature Konami's PES2018 as their game of choice. Which leaves the question, how will fans be able to watch the games?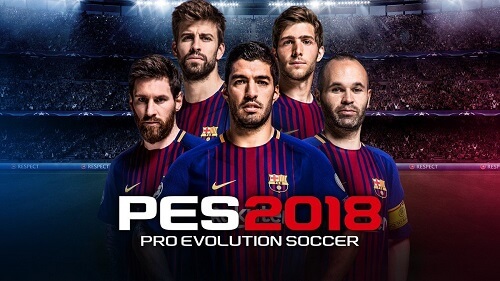 eFootball.Pro Plans Global Broadcasts
As other leagues have proved, people prefer to stream matches than to watch them on TV. So, how will eFootball.Pro match this bet? Well, the Premier League TV rights deal in the UK is a good start. Right now, Sky Sports have the monopoly on all premier league games there. With the right backing, more of these deals could help bolster the fledgeling league.
More so, they have the experience of older eSports deals to look to. As they say, the proof is in the pudding, and the proof lies with streaming. For example, a total of over 226 million eSports fans streamed live eSports tournaments. Additionally, target audiences aged 18-24, prefer to stream over watching television. Case in point, Netflix has the most subscribers for shows and movies. As a global service, they appear to have the right formula for streaming.
More about the FC Barcelona Team
Once broadcast deals have been hammered out, FC Barcelona's new team will need to compete with others. At the moment, details of the team are lacking, but the press release looks promising. Their first PES2018 competition will begin in the next few weeks. Other European teams have yet to be announced, though many professional contenders are likely considering an entry. Keep visiting New Zealand Casinos for the latest online gaming news.