Star Entertainment Group Limited Signs Shareholder Deal
Australia's ongoing difficulties with attracting overseas high rollers to casinos may just have a new solution. The Star Entertainment Group has just signed a shareholder deal with two foreign investors based in Hong Kong, namely Far East Consortium International Limited and Chow Tai Fook Enterprises Limited. These firms acquired a 4.99% stake in the casino operator, worth $245 million each. These stakes could increase to 10%, but anything higher than 4.99% must first be approved by local regulators.
If these development firms ring a bell, it's because they are partnered with Star Entertainment to develop the Brisbane Wharf casino project. This deal is reportedly a move to tempt Asian high rollers to visit Australia. By inviting other Asian gamblers to their casinos, the gaming firm is further expanding on their warning against depending on Chinese gamblers.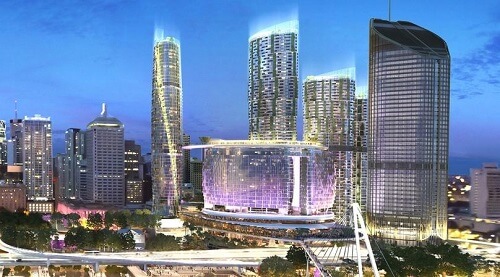 Marketing Strategy for New Star Entertainment Partners
According to reports, the new partnership will combine their efforts for a 'marketing alliance.' This alliance will aim to tempt VIP players from Asia to visit Australia. However, it might be a while before anything is settled on that front. For the moment, Far East Consortium and Chow Tai Fook Enterprises will need to apply for permission to increase their stakes in Star Entertainment.
What's more, they will need to work with the existing board to start having an impact on business decisions. Of course, they will also need to keep an eye on the ongoing Brisbane project. So, it looks like 2018 will be a busy year for these investors. Should they get the go-ahead, more plans are on the way.
Star Sydney Expansion
On top of their other interests, plans for more 'mixed-purpose towers' at The Star Sydney are also in the works. Once that's in place, the partners could look to further expansion in New Zealand as well. So, keep visiting our site for updates on this story and other gambling industry news.