Caliente Group Establishes its First Latin America Gaming Lounge
Caliente Group, in partnership with Euro Games Technology (EGT), opened its first gaming lounge in Latin America. The gaming lounge is Hipódromo de Agua Caliente Casino in Tijuana, Mexico. Their partnership hopes to solidify its position in the Mexican gaming market. The general director of Caliente Group, Eduardo Hernandez said they are pleased with the start of this one-of-a-kind project in Latin America. Eduardo Hernandez added that, after the successful opening of the lounge, they are ready to open four more.
Caliente Group has been growing its international market and operates casinos. That include modern electronic gaming terminals, bingo, and live betting to name a few. They handle the largest collection of gaming terminals in the country located between the USA and Central America.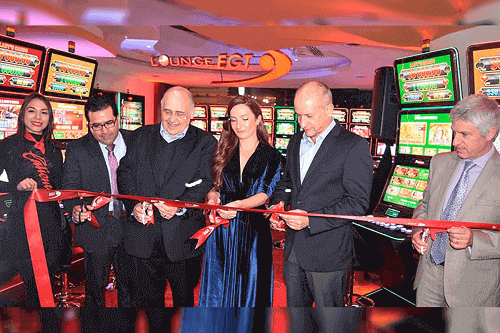 Caliente Group and the Important Role of the Mexican Market
Director of EGT Central America, Nadia Popova, stated that Mexico is an important market. Because it has the potential to grow to greater heights. This is also a big step for the company to be recognized as one of the major local gaming providers. She also acknowledged the partnership as a great honour that such a high-calibre operator as Caliente chose their products to commence on this new exciting project. Also, she hinted to the next larger lounge to be open in Mexico in May 2019.
The modern design of the lounge with high-resolution displays is spectacular. It has the best product solutions, the P-27/27 St Slim, the P-27/27 St Slim, S32 HD multiplayer terminal among other equipment. What's more, it's a significant partnership that opens doors for job opportunities and growth in the Mexican market. Developing Mexico into the center of gambling and gaming in Central Latin America will give the country a great economic boost.
So, for more casino news, keep it here at New Zealand Casinos.