Which Blackjack Game Has the Best Odds?
Classic blackjack games have the best odds for winning and are the easiest to learn. Your odds are 0.13% or 99.87% returns per hand, which is stellar compared to other versions.
Most classic blackjack games use a single deck but can use multiple decks. Still, there are a handful of other games you may want to try, so we've listed them below. Plus, our favourite online blackjack casinos so that you can test games for free.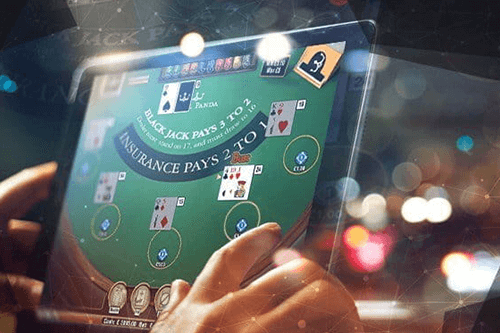 Understanding Blackjack Odds
Before we get into the games, we need to run through how it works. Your odds while playing vary based on the blackjack game rules, casino, and house edge.
When we talk about the house edge, we refer to the mathematical advantage on every bet to benefit the casino. These edges are built into all casino games to ensure that the casino remains profitable.
Every game has an edge, and it can't be avoided, especially when playing blackjack. So, it would be best if you aimed for the lowest house edge possible to even out your odds.
Best Blackjack Game By House Edge
Since there are so many blackjack versions online, narrowing down the best games isn't easy. Instead, we've listed the top ten by the house edge and your expected returns. When playing blackjack, you can bet on your hand for odds of 3 to 2 and an insurance wager, which varies.
| | | |
| --- | --- | --- |
| Variant | House Edge | Return to Player |
| Classic Blackjack | 0.13% | 99.87% |
| Blackjack Switch | 0.16% | 99.84% |
| Vegas Strip Blackjack | 0.35% | 99.65% |
| Atlantic City Blackjack | 0.36% | 99.64% |
| Spanish Blackjack | 0.38% | 99.62% |
| Bonus Blackjack | 0.39% | 99.61% |
| Blackjack Surrender | 0.39% | 99.61% |
| European Blackjack | 0.42% | 99.58% |
| High Streak Blackjack | 0.42% | 99.58% |
Blackjack Games with the Worst Odds
So, what blackjack games have the worst odds for regular players? According to our research, these are the games to avoid:
Any games paying 6 to 5 instead of 3 to 2 should be avoided at all costs because that's a house edge of 1.4%. That's a massive difference to standard 0.13% for Classic blackjack.
Any games where the dealer hits on a soft 17 have a house edge of 0.22% and will impact your winning odds.
If you can't double after a split, it's best to leave the table because your winnings chances drop.
When the rules allow doubling on only certain hands, the house edge jumps up by 0.09%.
If games don't allow surrendering your hand for half of your bet back, the house edge rises by 0.08%.
Another 0.08% increase comes from games that allow a single split on two aces.
Lastly, play games that use fewer decks, preferably one, because double decks increase the edge by 0.19%, six equals 0.46%, and eight goes to 0.48%.
So, Which Blackjack Game Has the Best Odds?
Classic Blackjack, Switch, Vegas Strip, Spanish, and Atlantic City Blackjack seem to be your best choices when playing online. If you're looking for a bigger challenge, there are more options, though you'll be less likely to win.
We don't recommend using a strategy or betting system when playing because you'll hit the table limits early on. Instead, aim for consistent bets and keep a cheat sheet nearby.
Blackjack Casinos with the Best Odds