Fortnite Used to Launder Money on the Dark Web
Recently updated on January 16th, 2019
Fortnite Battle Royale is one of the most played video games in the world. However, this popularity has drawn a lot of attention from the dark web. In Fortnite, players can buy in-game currency called VBucks to purchase special items. However, criminals on the dark web have been buying VBucks for other reasons. This week, a joint investigation by The Independent and Sixgill, a computer security firm, in the UK revealed all.
According to The Independent, fraudsters are using stolen credit cards to buy VBucks and then selling off the virtual currency illegally. Sixgill employees reportedly posed as potential buyers during the investigation to verify the claims. These employees identified operations in English, Russian, Chinese Mandarin, Arabic and Russian on the Dark Web.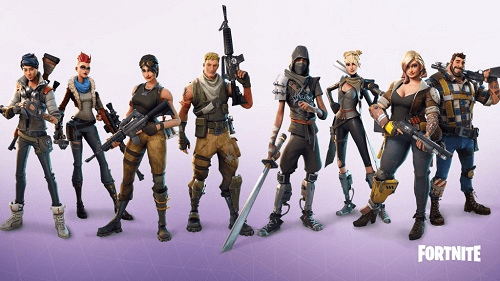 Global Reach
A senior intelligence expert from Sixgill, Benjamin Preminger, said that criminals are carrying out fraud on Fortnite 'with relative impunity'. He also stated that security measures created for Fortnite were weak. Despite efforts by Epic Games, the creators of Fortnite Battle Royale, to control the in-game currency, the fraud is ongoing. While most gamers are unaware of the Dark Web, they could be using defrauded VBucks.
Other popular games have been linked to third-party gambling. Epic Games appears to have avoided the market, but money laundering is still a threat. Still, they can't seem to stop players from defrauding VBucks. Whether or not the company will take action is yet to be seen. Other top games have experienced similar threats. Particularly Counter-Strike: Global Offensive (CSGO), which has struggled with third-party sites since 2016.
Dark Web Exploiting Video Games
Fortnite is especially popular with underage players, leaving them open to threats. Without Epic Games' efforts to counteract third-party skin sites, the game could have been exploited like CSGO. In that case, third-party sites allowed players to bet on random rewards from the game. CSGO has plenty of speciality weapons, with customised 'skins' that are highly valuable. Betting on these prizes became extremely popular, and created a huge industry.
In 2017, gambling on skins, or skin betting, became legal in Nevada and the Isle of Man. Regulating sites offering this type of gambling is still difficult, but it should become easier. However, most sites still operate on the Dark Web, and usually have nothing to do with the games apart from hijacking their currency.
Epic Games has begun closing accounts that use defrauded VBucks, but Sixgill believes that this isn't enough. In fact, Sixgill believes that this is a superficial fix. Benjamin Preminger of Sixgill believes that Epic Games should monitor players with stockpiles of VBucks and/or too many 'high-value goods' transfers. He also called for the company to report these players to law enforcement agencies.