PokerStars SkyBet Merger Derailed by Regulators
It seems like 2018 is the year for big mergers in the gambling industry. At the front of this wave is the Stars Group, a Canadian gambling firm. With a hefty amount of deals under their belt, the company is now looking forward to a PokerStars SkyBet combo. That is, until the UK Competition and Markets Authority (CMA) launched an investigation.
Gambling companies looking to combine their assets will inevitably come up against the regulatory body. This is because of a 2002 Enterprise Act, which states that the CMA must investigate if acquisitions lead to 'the substantial lessening of competition' in the UK gambling industry. Despite this, both affected companies are remaining positive.
If the deal goes through, the PokerStars SkyBet merger will create 'the world's largest publicly listed' gambling firm'. Currently, PokerStars alone receives 63% of global poker traffic, and with the addition of sports betting, they could become a leading operator. That is to say, if the CMA doesn't stop the deal altogether.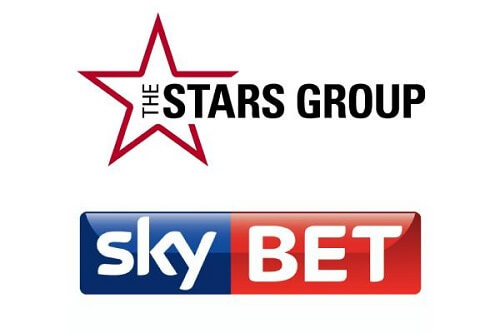 Odds on PokerStars SkyBet Merger
This will not be the first time the CMA has launched an investigation shortly after a deal has been signed. In 2016, Ladbrokes and Gala Coral also came up against the CMA over their merger. The investigation eventually allowed the deal to go through, but there is no guarantee that the PokerStars SkyBet deal will. After all, the gambling market in the UK is quickly consolidating.
To up the ante, there's no way to predict how long the investigation will take. The Stars Group indicated in a statement that they believe the deal will go through in a statement. It read that the' UK CMA review is common in such acquisitions'. Of course, the possibility that the CMA will throw out the PokerStars SkyBet merger is high. On the other hand, the regulator could also force the two parties to sell certain assets before approving it. We'll be keeping an eye on this one.