Why Fortnite is Rattling the Gaming Industry
Recently updated on May 28th, 2018
As a new multiplayer video game IP, Fortnite was expected to do mostly well on the market. However, the multi-platform game has exceeded all expectations since its release on 25 July 2017. This unique take on a mostly unheard-of game mode has stunned bigger video game publishers, such as Electronic Arts and Blizzard. Epic Games, the creators of this offering, is now on everyone's watchlist.
The game mode in question, battle royale, pits players against each other in an arena. In Fortnite, teams of 100 people each battle it out to win. What makes Fortnite different from similar offerings is that players must build fortifications while avoiding shots from the other team in the final round of the game.
Of course, the fact that it can be played on PC, consoles like PlayStation 4, and smartphones is an added bonus. This is one of the first games to allow players to use multiple devices. Much like online casinos, this gives Kiwis the option to enjoy their game wherever they are.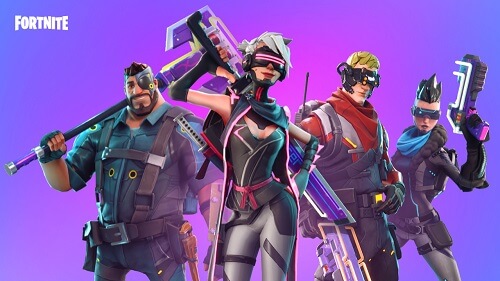 More about Fortnite
Part of what makes Fortnite so appealing to players of any age is the sheer randomness of the game. Players are assigned characters randomly, which includes gender and race. Additionally, no one can use real-world money to buy in-game items such as weapons. In-game weapons must be collected, along with building materials.
This is a shooter game, so please be advised that it carries a PG-rating in the United Kingdom. The reason for this is because Fortnite uses a cartoon style, with no up-close views of a 'death' in the game. This style lends itself to unique interactions, such as dancing by characters and unique skins. From the Fresh prince of Bel Air to the latest Avengers movie, players have plenty to choose from.
Epic Games Statistics
While gamers might not be leaving other offerings such as FIFA and Call of Duty, they are playing a lot of Fortnite. The game has broken streaming records on YouTube and Twitch, mainly from celebrity fans joining in on the fun. What's more, Epic Games have cashed in on an untapped market by offering their game on smartphones. Kiwi players can choose to play on whatever makes them comfortable, and that's what gaming is really all about. Check out an all-new Twitch show for Kiwis.