Gambling Companies are Advertising Illegally in Sweden
Recently updated on February 13th, 2018
Sweden is currently reorganising its gambling market and has already entered the final stages of regulation. This means that international gambling companies will soon be offering their services in the Scandinavian country. Unfortunately, some operators have jumped the gun and are advertising illegally in the country. While the new regulations have been approved, they will only go into effect after January 1st in 2019.
While Swedish gambling companies like the Kindred Group and Leo Vegas are allowed to operate in the country, they can't place ads. This is mainly because of the current Lottery Act, which prohibits gaming firms from doing so. A local Swedish newspaper, Metro, was warned by the local gambling regulator to stop publishing gambling ads. What's more, Metro will face fines of up to SEK250 000 (±NZ$42 500) if they don't comply.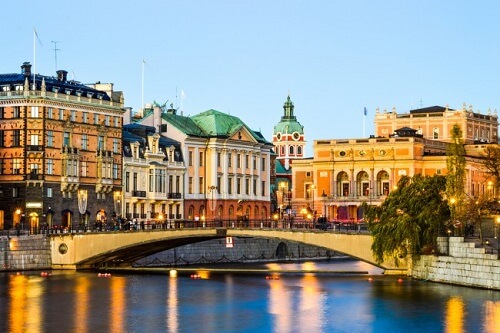 Foreign Gambling Companies Interested in Sweden
Thanks to the forthcoming regulations, international gambling companies will soon be able to apply for licenses from the gambling regulator, Lotteriinspektionen. They will then be able to operate in the newly regulated market. The legislation was submitted to the European Commission in December 2017 and is currently at a three-month standstill while it is reviewed.
Additionally, Sweden has already drawn interest from foreign operators. What's more, Swedish gambling companies are also interested in expanding their national interest. According to Lotteriinspektionen, their regulated market is worth roughly SEK16.6 billion (±NZ$2.83 billion). The unregulated market is valued at SEK4.045 billion (±NZ$690 million), but could turn out to be larger.
New Regulations in 2018
Sweden joins a number of governments currently reworking their gambling regulations. However, they have come further than others. For example, Brazil's gambling laws have reached another stalemate after years of talks. Additionally, Japan is trailing with their proposed frameworks after months of political upheaval.
Other countries are forging ahead with their new laws, despite setbacks, like in Cyprus and the Northern Mariana Islands.