Kiwis Spent NZ$648 on Gambling in 2017/8 Financial Year
The Department of Internal Affairs (DIA) released the gambling figures last week Thursday revealing that Kiwis spent NZ$2.4 billion on gambling in 2017/8 financial year. When broken down, it means that one Kiwi gambler would have spent around NZ$648 on gambling.
The figures were higher than the previous financial year by NZ$49 million. However, when population growth and inflation were taken into consideration, there is a decrease in the last fiscal year. It decreased from NZ$648 to NZ$634.
From the stats that were revealed it seems the level of harm in relation to gambling has not changed. They have remained the same for more than a decade.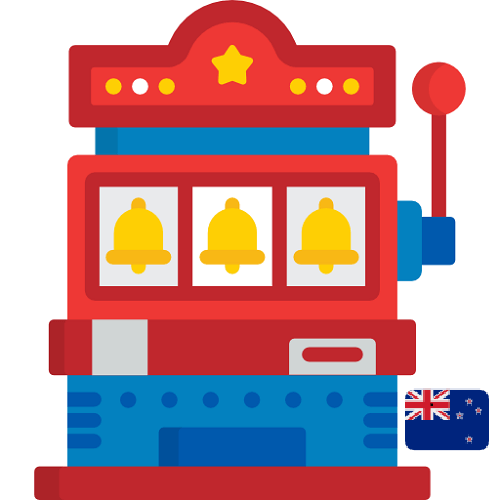 Most Money Spent on Pokies
The DIA also revealed that most of that money was used playing pokies. NZ$895 million was spent on playing pokies machines from NZ$870 million which are linked to gambling. Gambling problem reduction organisations usually concentrate their efforts on them for that reason.
Even with efforts made by the gambling problem reduction organisations, the spending on pokies only decreased by a small amount. It dropped from NZ$242 to NZ$238 for each person.
Spending on Other Forms of Gambling
Other gambling sectors such as lotteries and casinos both increased by 1.1%. It is reported that Kiwis spent almost NZ$580 million at all the six casinos available in New Zealand. The increase on lotteries was because of the enhancements made on the game and the period before a lotto jackpot was won.
There was also a recorded increase in spending on racing and sports betting. This gambling area had the most growth which amounted to NZ$350 million from NZ$338 million. The growth was attributed to the marketing campaigns that were made for the Football World Cup and other sports events in the country.
Kiwis Problem Gambling Still a Problem
According to the director of AUT's Gambling Addictions Research Centre, Max Abbott, the money that New Zealanders have spent on gambling has dropped by almost 20% in 15 years. He went on to say that the levels of gambling-related harm remain unchanged and steady.
He further explained that the reason is that there is a large number of people with a gambling problem who have relapsed. Half to two-thirds of problem gamblers had broken their habit, but they have slipped back into the gambling habit.
Another reason for the gambling problem rate to remain constant and not drop was because of the migrants that come from other countries who have not been exposed to gambling before. The migrants will be coming from the Pacific Islands or China and will be vulnerable to gambling addiction.
Kiwis 2018 Gambling Statistics
The gambling spending by Kiwis is broken down below:
NZ$350 million – TAB racing and sports betting
NZ$ 561 million – NZ lotteries
NZ$895 million – pokies
NZ$578 million – casinos