Latest GTA Online Diamond Casino Update Barred
Grand Theft Auto's latest casino update has caused some commotion. The update went live yesterday and has already been banned in some countries. Grand theft Auto is an action-packed video game series, which was first released in 1997.
The game has become a pop culture classic with each new release becoming more popular than the other. However, the latest update to the game has not been received well.
Over 50 countries have barred the in-game casino feature. Find out which countries have snipped access to the GTA Online Diamond Casino update. How does the Diamond casino feature work? Have some players found a way to access the feature? Is the feature restricted in New Zealand as well? Find out more as we unpack the story.
How Grand Theft Auto Diamond Casino Update Works
GTA created a replica of a casino. Players use the GTA dollars they have earned over their career to buy chips and gamble at slots and other casino games. Similar to any casino, players stand the chance to claim amazing wins or lose everything they bet on. GTA makers have been promising this feature for years and finally rolled it out.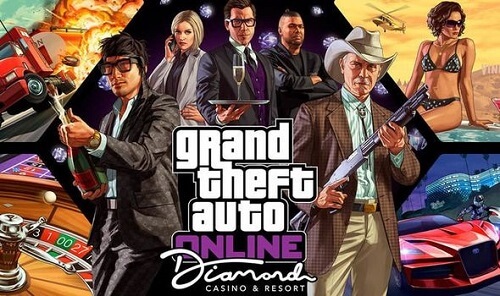 Many of its loyal followers took the internet and social media bemoaning their inability to access the casino feature. Memes flooded social media with players who were initially excited about the feature realising they could not play. A simple "This feature is not available for you." message pops up if you are in one of the countries that does not allow this feature.
Countries which have barred GTA Casino Feature
So far, there has been no mention of New Zealand players not being able to access Grand Theft Auto's casino feature.. However, there are about fifty countries which have barred the GTA Online Diamond Casino feature. Naturally, there are players who have used VPNs to circumvent this hurdle. Note that this is unlawful and will come with legal repercussions for those bending the law. Among them are the following:
China (not surprisingly)
Iran
American Samoa (one of the two American states that criminalises all forms of gambling)
Poland (which only allows sports betting)
South Africa (gambling online is illegal in this country)
Thailand
Saudi Arabia
Iceland
Greece
South Korea
Will New Zealand be added to this list of countries which cannot access the GTA Diamond Casino feature? We will keep you updated with this and other gambling related news in our blogs.