Racing NSW Spreads Scope of Investigation into Tabcorp to Unibet
Recently updated on April 25th, 2019
Racing New South Wales (Racing NSW), an Australian regulatory body for thoroughbred horseracing, has been conducting an investigation into an ex-trading manager, of Tabcorp. Sally Snow – the manager in question – has been accused of rigging TAB bets. The investigation has now expanded to include Unibet's local head of bookmaking, Phil Moyes.
According to media reports, Moyes' phone and laptop has been seized as part of the investigation into the Snow family and their relationship with prominent gambler Steven Fletcher. Racing NSW is investigating whether Moyes played an important role in Fletcher's betting activities.
The case emerged in March 2019 with Racing NSW investigating three major issues.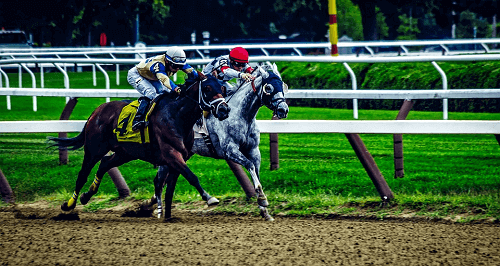 Racing NSW Investigation into TAB Wrongdoing
Firstly, Racing NSW wants to know whether the prices on particular horses at TAB betting platforms were consciously manipulated to favour horses with better odds and then alerting Fletcher so that he could take advantage of that.
Secondly, the regulatory body also wants to know if the limits placed on prominent bettors like Fletcher were removed, allowing him to place bets at TAB, which made him large winnings.
Lastly, they want to know if Fletcher was betting with accounts that were registered with different names from his own on through TAB.
Reports have been saying that Racing NSW suspects that Moyes was conducting the same kind of activities at Unibet as the head of bookmaking. It's known that the husband of Sally Snow – Nathan Snow – is a friend of Moyes. They even attended the popular Warrnambool May Racing Carnival together in 2018.
Unibet's general manager, Peter Staunton, confirmed that the company is aware of the inquiry related to Moyes. Because Racing NSW's investigation is still ongoing, charges against them have not been laid.
Chief of Racing NSW Peter V'landys has said they wouldn't tolerate anyone who obstructs or disrupts the maintenance of thoroughbred racing's integrity in New South Wales.
Since the Snow family were alerted to Racing NSW's investigation, they have been laying low. Both have deleted their Twitter accounts. Moyes has also been quiet on Twitter, a platform on which he was active.
More of the latest NZ casino news: