Chinese Online Gambling Costs the State NZ$375 Billion
Recently updated on September 13th, 2019
The popularity of Chinese online gambling is growing and the republic isn't happy with the effects on its society. Online casinos on the other side of the world offer Chinese gamblers hundreds of gaming sessions for popular casino games on the internet. A single baccarat table at these casino sites targeting Chinese players can draw betting volumes reaching 75000 yuan (NZ$16548) in a 30-second game.
Online gambling targeting players in China allows gamblers to bet on their favourite casino games without having to travel to gambling locations like Macau or other countries like Australia and New Zealand to gamble. However, this isn't great news for the Chinese government. The Communist Party government views gambling as a vice that fuels social unrest and, by law, it's prohibited on the mainland. Furthermore, this ban on betting includes online gambling.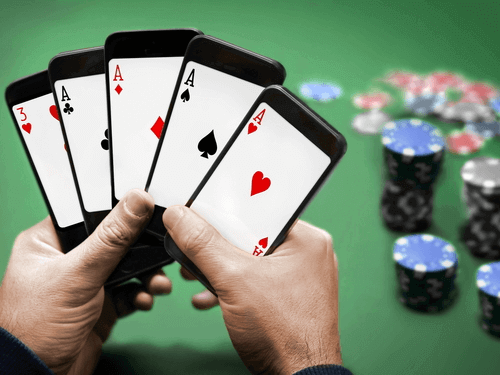 Chinese online gambling is growing as they can get away with playing at offshore online casinos. This is because of the anonymity the internet allows citizens. The Asian online gambling sector is growing. Market researchers at Technavio expect it to reach NZ$375 billion in sales by the end of 2019. Additionally, besides it being a vice, China's Communist Party sees these Chinese online gambling transactions draining billions of yuan out of the country.
Chinese Online Gambling Sites Should be Shut Downs Says Government
In an effort to curb the rise, the Chinese government has appealed to its neighbours that allow gambling online to shut it down. They're lobbying the Philippines and Cambodia to prohibit online gambling. However, it's proving difficult as it's a highly lucrative business for both those countries. Chinese online gambling involves other jurisdictions, which is making it difficult for them to control. "It's become a cross-border business, and it's very difficult for China to prosecute," says David Lee, a partner at Taipei law firm Lin & Partners.
There are many online gambling sites out there and trying to control Chinese online gambling will be very difficult. "Many online gaming companies operate under the radar. There are so many of them. It's like China's trying to whack a mole," says Macau-based managing partner at Asian gaming consultant IGamix Ben Lee.
But the government is making some head way in terms of controlling Chinese online gambling. They've managed to get Cambodia to agree to not issue new online casino licenses. Also they will not renew existing ones when they expire. Additionally, the Philippines agreed to stop accepting applications for new licenses until the end of the year. However, President Rodrigo Duterte rejected China's call for a full ban after meeting with President Xi Jinping.
For latest news on the online gambling, keep it here at NewZealandCasinos.