Novomatic AG Finalises Ainsworth Pokies Acquisition
Gaming software giant, Novomatic AG, has just bought controlling shares in their Australian rival, Ainsworth Game Technology Limited. Their 52% stake in the company has been approved by a number of regulatory bodies. More so, the deal was finalised last Friday before founder, Len Ainsworth, announced that he would be stepping aside as Chairman.
Mr Ainsworth will be taking on a 'consultancy role' for a year, while the company transitions. The Sydney-based Ainsworth Game Technology is one of the largest pokie machine manufacturers in the world. They operate pokies in land-based casinos globally, with offices in South Africa and New Zealand. Novomatic AG is one of their biggest rivals in pokies, both online and on land.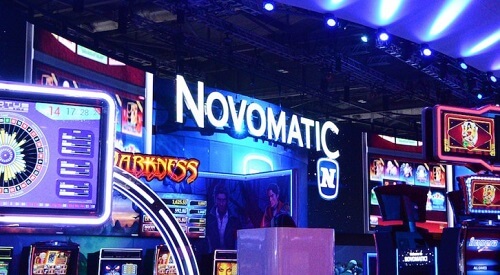 Controlling Stake for Novomatic AG
Novomatic AG is an Austrian gaming firm, situated in the Gumpoldskirchen region of the country. Following approvals by gambling regulators like the Nevada Gaming Control Board, Novomatic acquired their stake in Ainsworth. This stake is worth US$354.5 million (±NZ$494 million). However, the deal has been in the pipeline since February 2016.
Ainsworth's board of directors had suggested the deal publicly in June 2016. Unfortunately, their proposal would see many delays in the months following. This was partly due to the gaming firm requiring the approval of licensing bodies in every country that Ainsworth operates in. In December 2017, the last regulator gave the go ahead and Novomatic AG made a short filing to the Australian Securities Exchange.
Further Plans for Ainsworth
This deal will not only benefit both companies, but it will also be a world first for an Austrian gaming firm. Due to Ainsworth's Nevada license, Novomatic AG will soon become the first European Union-based company to hold a license in the state. They will also be able to benefit from Ainsworth's unique innovations to bring better gaming to casino players.
So, look out for more exciting pokies at casinos near you in 2018. This deal will surely make for great gaming this year. Keep visiting NZ Casinos for more gaming news.