Fortnite to Ditch Paid Loot Box Microtransactions
Recently updated on January 30th, 2019
Anybody who has played Fortnite knows about the game's famous llama paid loot box offering. A recent update published on Epic Games blog revealed that the developer would soon be doing away with the "loot box" aspect of these llamas.
Players familiar with the controversial microtransaction system will know that they aren't able to see what content they will get when they purchase a loot box. This has led many people within the video game industry to label loot boxes as a form of gambling similar to playing slot games. This has, in turn, led many countries around the world to begin investigating and/or banning them. Opposition to this controversial mechanic has come from several different parties, including parents and politicians. However, most of all, gamers themselves.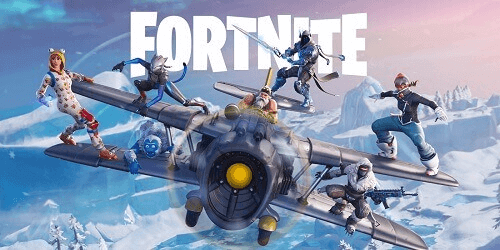 Fortnite Update Only to Affect "Save the World" Mode
Epic Games has stated that the new change will only affect the game's "Save the World" co-op game mode. It will not affect the popular Battle Royale mode that got the whole world raving about the title last year. Loot llamas will still appear in-game in the title's Battle Royale mode as they always have. Players have never had to pay for these loot drops so the change will make no difference to the mode.
Fortnite Continuing to Grow
Since being released in 2017, Fortnite has grown into a worldwide phenomenon that has cemented its place in pop culture. Over 200 million people have played the game on several devices, including PC, PlayStation, Xbox, and mobile devices.
The game has grown into such a cultural behemoth that even major corporations in other entertainment industries have taken notice. Netflix recently announced that it considers the game to be a big competitor.
Epic Games' decision to make the title even more consumer-friendly by removing loot boxes will probably only lead to the game getting more good publicity. How long the game will remain at the top, still remains to be seen though.