Man Utd Legend Charged for Allegedly Breaking Betting Rules
Former Manchester United midfielder, Paul Scholes has been charged by the English Football Association for suspected breach of betting rules. As the co-owner of Salford City, Scholes allegedly placed 140 bets on matches between August 2015 and January 2019. Salford City currently plays in the National League division, the fifth-tier of England's professional football leagues. Previously, sports betting rules were a bit of a grey area for players and owners of football clubs. However, following match-fixing allegations that gripped the footballing community in 2014, stricter measures were put in place to prevent that from happening again.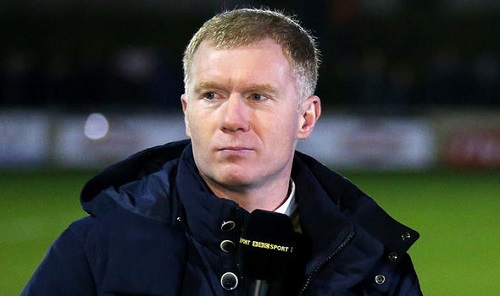 Breach of FA Betting Rules
An investigation into the alleged breaching of sports betting rules may see the former England international possibly pay a fine. The FA Betting Rules unequivocally prohibit players, officials, and staff from placing bets on any football match in any league. Scholes, along with the Class of 92's United side that won the treble as well as Ryan Giggs, Nicky Butt and the Neville brothers (Gary & Phil) are part owners of the Salford City. If he is found guilty of misconduct by breaching betting rules, he may face similar sentencing as those caught with the same charge. Other high-profile figures that have been caught in the crosshairs of the FA for sports wagering include retired player Joey Barton and England international Daniel Sturridge.
Scholes' Life After Football
Scholes had recently been hired by his boyhood club Oldham Athletic in a managerial role. It was his first time in the role of gaffer since his retirement. He was tasked with saving the League 2 club from relegation. He lasted just seven games in his position as manager, winning only one game in the process. Paul has been given until the 26th of April to respond to the charge. He is likely to be fined rather than suspended due to his recent resignation.
Keep visiting New Zealand Casinos for the latest sports betting news.