US Supreme Court Lifts PASPA
In a landmark decision of six votes to three, the Supreme Court of the United States (SCOTUS) overturned a congressional ban on sports betting. This ban, known as the Professional and Amateur Sports Protection Act (PASPA) of 1992, has been contested by New Jersey. Lower courts ruled against the state until it petitioned SCOTUS last June.
According to reports, the Justices determined that Congress had 'no constitutional authority' to implement the ban in 1992. Since four states in America are allowed to offer sports betting, the Justices determined that Congress had been constitutionally inconsistent in banning 46 other states from doing the same.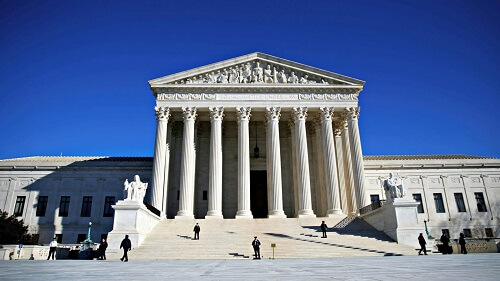 Supreme Court PASPA Ruling
In the opinion of the Supreme Court, the justices determined that Congress didn't have the 'legislative power' to pass the law on a federal level. In fact, it went against the Tenth Amendment of the US constitution. To put it simply, only state governments could decide whether or not to ban things like gambling.
New Jersey had already repealed the law against sports betting, but was told that it couldn't change 'federal statutes'. By taking their petition to the Supreme Court, New Jersey went against all odds. Their chances weren't great, but the gamble paid off when justices cited the Tenth Amendment as grounds for overturning PASPA.
Overturning a federal law means that individual states may now ban or legalise sports betting. At least 25 other states, including New Jersey, are planning gambling laws. These are expected to roll out over the next few years.
Bookies on the Prowl
So, what happens next? Well, many states have been preparing new gambling laws, but some may decide to uphold the ban. Time will tell if other forms of gambling will be legalised, but it's looking positive for the moment.
Keep visiting NZ Casinos for updates on this story and other gambling news.