Top Sports Betting Sites
Recently updated on February 1st, 2019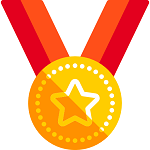 Sports betting has been around for centuries among gamblers and gamers around the world. It is about betting on the outcome of a sports event like football, horse racing and tennis. The play involves bookmakers and the odds that have been set. Bets may be made on several outcomes, for example, that a certain contender or player will win or not win. There will be a tie or that the score of the game will fall within a particular range, to name but a few.
At New Zealand Casinos, we strive to give our Kiwi bettors all the information they need through comprehensive guides like this one. We'll walk you through the odds, types of sports bets, and how to place them. We'll also list the best Internet gambling services that offer sports betting so you know you'll get the best odds. Read on for more about online gambling and sports in New Zealand.
Top Online Sports Betting Sites in New Zealand
Online Sports Betting in New Zealand
Kiwis today enjoy their sports betting fetish through the internet on online casinos. Due to heavy restrictions on the activity, the NZRB and the NZ Lotteries run the legal online sportsbooks locally while the rest of the other online gambling outfits, like online casinos, are based outside the country. Since they do not fall under New Zealand jurisdictions, it makes it easier to bet on sports online.
The online casinos offer easy, convenient and safe ways to play, not just on sports betting, but also to play other casino games. They provide Kiwi players plenty of safe and reliable banking methods to make depositing and withdrawing from the casino simpler. These include Debit and Credit cards like Maestro and Visa, eWallets such as NETeller and Skrill, and a few more options.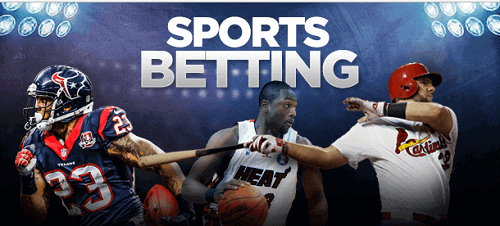 Sports Betting Systems – Odds
Odds refer to the probability that you as the bettor will win the bet you placed. While probabilities are expressed in percentages and all add up to a hundred, odds are expressed according to a determined odds system. There are four main odds systems in sports betting: Decimal, Fractional, and American Odds Betting Systems.
Fractional Odds
Fractional Odds, or Bookmakers odds, are expressed in a/b, or a-b format, where a is the return/win and b is the stake. So for instance, betting on an event with odds of 4-1 means that you will get a return or a win of 4 units for every single unit you stake.
The winnings are calculated with the stake included such that:
Winnings = odds x stake + stake
Thus, if you bet NZ$150 on the above-mentioned odds of 4 -1, then your winnings would be:
4/1 x 150 + 150 = NZ$750
There are also odds referred to as Odds on Favourite which are pretty much odds for an outcome that has a high probability of occurring. In these odds, the return is set lower than the stake by the bookmaker. An example is:
2-8 (may also be expressed as 8-2 ON)
This means for every 8 units you stake you win 2 units. The winnings are calculated the same way as before however. So you would win:
2/8 x 150 + 150 = NZ$187.50
Decimal Odds
Decimal Odds have an easier expression format – the odds are expressed as 'payout per unit staked'.
For example, odds of 4.50 mean that you get a payout of 4.50 per NZ$150 that you staked.
Winnings would then be NZ$650 (4.50 x NZ$150).
American Odds
American betting odds are expressed as a moneyline and shown with a positive (+) or negative (-) sign in front. They are usually used when, in the game, one contender is the favourite and the other is the underdog.
Positive (+) figures represent favourites – show how much you would win per wager of say NZ$150.
These are also called Odds Against.
Negative (-) figures represent underdogs – show how much you would need to wager to win NZ$150.
These are also called Odds Against.
Percentage Odds
As the name suggests, these odds or probabilities are expressed in percentages, like 30%, 55% or 68%. This type of odds system is normally used in casinos, but some sportsbooks will use them in sports betting as well. The closer the payout percentage is to 100%, the higher your chance of winning.
New Zealand Sports to bet on
There are a number of sports that Kiwis like to bet on. Quite frankly, sports bettors will bet on just about anything, even sheep shearing. Other games that are popular on sportsbooks include rugby, cricket, soccer, cycling, horse racing, tennis and NBA sports, among others. These games have captured the hearts of many Kiwi gamblers. And, with the advent of online gambling, betting on these games is easier, more accessible and a lot of fun. A few types of sports betting are listed below for NZ players.
Sports Betting Tips and Strategies for Kiwi Players
There are strategies to employ and tips to consider when looking ensure that your sports betting experience is as satisfactory as you would like it to be. These do not guarantee a win, but do improve your chances and makes the whole experience worth your while. Here are some of the suggestions we make to you regarding online sports betting in New Zealand:
Make sure you know the sport you are betting on
This is a very wide point. Knowing the sport you are betting on requires that you know:
The rules at play. Knowing the rules that govern the game and how these rules affect the game is not only responsible but helps you know what your bets are going against.
The teams, players or animals involved in the game. Being familiar with this keeps you ahead of the pack because you have the history of each contestant, knowing their weaknesses and strengths, and thus their likely performance in that game.
All other aspects that typically tend to affect the gameplay and outcome of the game, like weather, race tracks, etc. for example, some soccer teams are used to playing on pitches of certain sizes. When placed on a differently sized pitch, their speed or stamina may be affected.
Keeping up with the games
Besides knowing the sport itself, it is a good idea to stay up-to-date with the current trends and possibly future dynamics of it. This way you reduce the chances of being caught off-guard and unprepared for the changes that will inevitably occur. This could negatively affect your judgement in choosing the side you want to bet on.
Get Familiar with the odds
It is very crucial that you understand the principle of odds and know the ones on the games you wish to bet on fair out. If you are planning on betting on an upcoming NBA game, on top of knowing the teams playing against each other and their previous performance patterns, etc., also find out what the sportsbooks say regarding the odds. Being informed about this helps you decide how worthwhile making your bet will be to you. So, check out the most popular sports bets in New Zealand to get going.
Have a bankroll strategy
As with every form of gambling, we advise that you plan your betting and gaming carefully and be responsible about it so as to avoid unnecessary disappointments and financial distress. Before engaging in sports betting, decide on and set aside the amount of money that will go into betting. Split this money across a few games if you wish to spread out your chances. When you run out of luck with one game, you may have a chance with the other.
Online Sports Betting – Glossary
Accumulator: a batch of two or more bets placed on various sports results. The punter/bettor wins if all bets are successful.
Action: a bet of any kind.
Against the Spread: a bet placed on which team, player, horse or fighter will cover the spread.
Bookie/Bookmaker: a company licensed for taking bets and offering odds for sports betting purposes.
Dog player: a bettor or punter who likes betting on the underdog of the game.
Edge: a bettor's advantage.
Exposure: the money that a sportsbook risks losing during a sports betting.
Handicap: a system in sports betting where spreads are applied to even out the plain between sides. This is done especially when the difference between the underdog and favourite is wide. The weaker side is given the higher advantage.
Handle: the amount of money that has been spent on sports bets.
Juice: the percentage of bettors' wagers that the bookmaker keeps as their profit.
Over/Under: a type of wager where the punter bets on the overall score of the game is more or less than the predicted amount.
Point Spread: a type of bet made on the difference between the sports opponent.
The Money line: a wager placed on which side will actually win the game.
The Spread: refers to the advantage that has been placed on the underdog of the game to make odds more even and more attractive for bettors.
More about gambling in New Zealand
Sports Betting History in New Zealand
Gambling as a whole has been a part of New Zealand's history for years, as far back as the 19th century. Kiwis were betting on sports events and especially horse racing. The first biggest Horse Racing event was held in the Bay of Island in 1835. Sports Betting, to a degree, had been a free practice until the Protestant Church rallied against it. Resulting in heavy restrictions and illegalisation in 1920. Bookmakers were banned altogether from taking bets on horse racing.
Eventually, anyone wishing to wager on a horse would have to be physically present at the race. However, in the 1950s horse race betting was legalised again in New Zealand thanks to the then newly established TAB (Totalisator Agency Board). The New Zealand National Lottery was launched in 1961. But it wasn't until the 1980s that other gambling activities grew in popularity. It was during this time that Pokie Machines and the Lotto entered the gaming scene.
On the other hand, the New Zealand Racing Board (NZRB) had been in action from the early 1950s but wasn't officially established until the 21st century through the Racing Act 2003. The NZRB is responsible for promoting, governing and seeing to the long-term profitability of betting in New Zealand. Kiwis get to enjoy betting on games like cricket, rugby and several other games.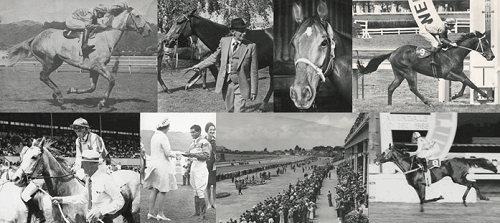 Sports Betting FAQs
What is Online Sports Betting?
Online Sports Betting is a form of gambling where bettors place wagers on the outcome of a sports event. Bettors may bet on a certain participant/team winning, on a tie, on a specific position (e.g. first, second or last), or on a score that falls within a determined range.
What are sports Betting Odds?
Sports Betting Odds express the probability that an outcome will be true, or simply put, the probability that you will win the bet. There are different types of Sports Betting Odds systems. They all deal with winning probability but they differ in how that probability is expressed. Some are more accurate than others. There is the Fractional Odds system, the Decimal Odds system, the Moneyline/American Odds system and the Percentage Odds system.
Which sports betting odds are better?
Determining the best or more preferable odds for sports betting, you need to consider that games differ in a lot of ways and those differences affect the odds. The game participants like soccer teams or horses going against each other also affect the odds. So knowing the history of each competing side of the game helps you understand why the odds may be set a certain way and if they are reasonable to you.
Which games should I bet on in New Zealand?
There are many sports games that can be bet on today, and given the relatively new online gambling phenomena. These game sportsbooks are even more accessible and popular. Such sports include Soccer, Horse racing, rugby, cricket, NBA games, tennis and much more.
How can I be sure that Online Sports Betting is safe?
The only way to ensure the safety and fairness of sports betting is by making sure that you place your bets on a reputable online sportsbook or casino. The safety, fairness and security of online casinos can be determined by ascertaining that they have legal operating licenses, certificates of approval from regulators and security features that safeguard information and financial transactions. This information should be available for your perusal on the casino's website.
Can I improve my winning chances when betting online?
Sports betting, like any other gambling activity, is based on chance meaning not much can be done to sway the odds to your side. However, there are things you can do to make sure your bets are as close to being kissed by lady luck as possible. One of these is to make sure you are informed and knowledgeable about the sport and contestants or teams involved. Considering other variables around the game like type or size of track on horse race betting can also help. Be sure that you also understand the odds.