Types of Sports Bets
Sports bets are a type of gambling that can be placed on the outcome of a match or game. Sports' betting is one of the most popular forms of gambling for Kiwis, with games like horse racing and rugby receiving the most bets. Check out our guide to sports bets in New Zealand here and get started with a top online sports book today.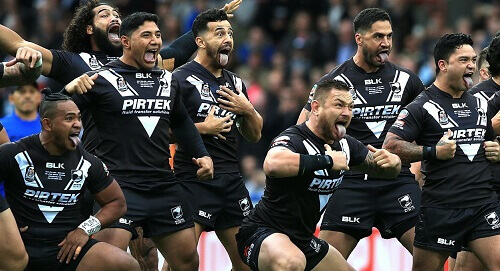 Top Online Sports Bets Books in New Zealand
Sports Bets Categories
Placing a bet at an online sports book is quick and simple, but which bet should you make? Take a look at these common sports bets and see which one works for you!
Straight Bets
The most common sports bets are 'straight' bets for games like football and rugby. Players set a betting line, also known as a point spread, where players  wager on the favourite and lose the points. Alternatively, Kiwis can bet on the underdog and get the points. The point spread is a set of points that need to be beaten to pay out, or the underdog must win outright.
Total Line Bets
The second most common wager in sports betting is the 'total line bet.' Bettors wager on the final score of both teams in a match. By staying under the score or going over a set score, Kiwi players can cash in on sports bets.
Money Line Bets
These bets are made without point spreads, and require an outright winner. By using the odds on the sports book, players can win huge amounts of cash. However, these kinds of bets are not guaranteed wins, as bets are based on the risk of the score.
Parlay Bets
Also considered a hedged bet, parlay bets group together two or more picks for a game. Sports books will limit these picks to around ten, as parlay bets are high risk sports bets. While having many teams is safer, all teams must win in order to cash out the enormous odds.
Teaser Bets
A twist on the parlay bet, teaser bets allow bettors to tweak point spreads for a lower payout. However, the lower payouts make these sports a higher risk for a lower reward. Odds can drop from 6:1 to 2:1 on a single win.
Head-To-Head Bets
Commonly used for car racing or professional golf sports bets, head-to-head bets are made based on two competitors. The competitor to finish in a higher position at the end of the tournament wins. Bets will be tied to both players to handicap the match, as this is a popular way to hedge a bet within a big pool of players.
Sports Bets Overall
Sports betting can be a great way to earn extra cash, or just to test your skills. However, be aware that match fixing is a real risk. Should a match be fixed, all bets made by NZ gamblers could be forfeit. So, use our guides to ensure you bet responsibly online.
More About Sports Betting