Betfred Signs Deal with Elite Casino Resorts
Recently updated on July 21st, 2019
UK-based bookmaker, Betfred, has signed a deal with Elite Casino Resorts to offer sports betting to Iowa customers. The move was recently approved by the Iowa Racing and Gaming Commission as an out of state vendor. Betfred will offer on-premise, online and mobile betting to Iowa bettors. The company promises a full suite of managed products which amongst others include; anti-fraud security measures and excellent customer support. Read more on the story below!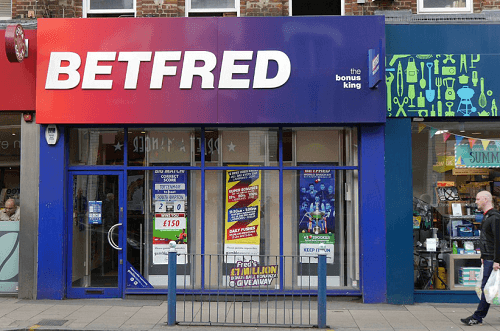 About Betfred's Deal with Elite Casino Resorts
On 11 July, the Iowa Racing and Gaming Commission gave Betfred Sports Iowa the green light to be a vendor not within the state, offering Iowa customers sports betting. Betfred, which has over 50 years of market-leading experience in the industry reflected in over 1 600 betting shops vowed to bring top-notch sports betting products in the state of Iowa. The betting giant will be based at the Grand Falls Casino and Golf Resort owned by Elite Casino Resorts in Larchwood.
"We are excited to offer our guests another world-class product. With Betfred, Grand Falls Casino and Resort will be the best place in Iowa for sports betting at our casino and on a safe and secure platform," said CEO of Elite Casino Resorts, Dan Kehl.
The Chief Executive and co-founder of Betfred, Fred Done expressed that he was "delighted to partner with Elite Casino Resorts in Iowa".
"We look forward to working with our new partners and sharing our joint expertise in what is a very exciting opportunity and market for Betfred," Done said.
Sports Betting in Iowa
Earlier this year, the state of Iowa approved to bring sports wagering to customers. The new sports betting law will see the Iowa Racing and Gaming Commission regulating sports betting in the state. There are already 19 state-licensed casinos in Iowa that this watchdog oversees. Other popular betting shops such as William Hill are expected to offer their wagering products in the state as well.
More Recent News: