Blackjack Advantage Play – How to Win
When gambling online at a casino, one player always has a slight advantage over another. In most cases, the casino will have an advantage over the player. Hence the term 'house edge'. However, when using specific techniques, players can get an advantage over the house.
If understanding advantage play in blackjack is what you are looking for, start learning on our quick and easy blackjack advantage guide below. Here, you will also find the best online casinos with blackjack games and tips to help you win big when gambling online. Read on for more!
Best Casinos with Blackjack Advantage Games
What is Advantage Play in Blackjack?
Advantage players, APs for short, play blackjack and other table games, and pokies and video poker. In this guide, we aim to tackle everything you need to know when you want to beat the casino when playing blackjack legally.
The best blackjack advantage play techniques can set you right with a good mathematical advantage. It can also help you stop relying solely on the universal "card counting blackjack" strategy.
Advantage play in blackjack is essentially using techniques to have an advantage over the casino. Of course, a player can have an advantage when playing blackjack. The following section uncovers some of the popular advantage player techniques you can use.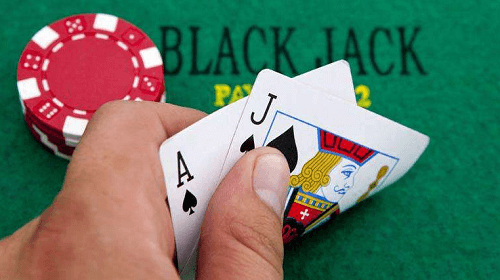 Best Advantage Player Techniques
Below are four popular techniques used by professional advantage players in blackjack.
Card Counting – This is the oldest and most popular blackjack advantage technique. It has been around since the early 1960s. This technique applies to all wagering opportunities in a blackjack game where multiple rounds are dealt from a shoe or single-deck between shuffles. Players can use this strategy in variations, such as Blackjack Switch and Spanish 21. In card counting, the counter lowers their bet when the count is negative and raises it when positive.
Hole Carding – another popular strategy that can be used by an advantage player when they have been dealt their cards in a blackjack game. Bettors can apply this technique for games dealt from a deck or shoe and require that the dealer receives one or more face-down cards which will be revealed by the end of the hand.
Edge Sorting – this technique involves players being able to identify an important group of cards. Players can get a significant edge over the casino by doing so. That would include aces and 10s in blackjack. This concept does not differ much from card counting in that you get to raise your bets to take advantage of the 3 to 2 payout.
Advantage Blackjack Overview
There are various methods which players can use to get an edge over the casino in blackjack. Advantage play is just a blanket term for all the blackjack techniques that we mentioned in this guide. Card counting is the easiest of them, while hole carding can give the player the most significant advantage.
More about Blackjack