Popular Blackjack FAQs
Our guide for blackjack players would not be complete without shedding light on frequently asked questions on the casino table game. Our blackjack FAQs have been collected from the New Zealand players that enjoy playing the card game online. This guide is essential for players that want to know blackjack rules and how to play on their PC and win.
A lot of time has been dedicated to reading blackjack blogs and researching forums in New Zealand that help players learn the basics of playing the game. Our trusted casino sites feature a list of frequently asked questions that players need assistance with on a regular basis. Go through our online blackjack guide for NZ players that require information on how 21 works. Our expert blackjack tips come from these queries that relate to all of the standard blackjack games in their different variations.
Best Blackjack Casinos New Zealand
Is Online Blackjack Rigged?
While it is a generally accepted concept that the house will win, it is not enough to suggest that it is rigged in the casino's favour. The good casino sites use RNG that is rigorously audited by reputable third-party for fairness and random results regularly.
What Does it Mean to Surrender in Blackjack?
When you surrender in a game of blackjack, players elect to fold their cards and subsequently lose a fraction of their bet instead of the entire bet. Players only take this decision once they have viewed their hand and realized that they have a slim chance of winning.
Should I Take Even Money in Blackjack?
It is not wise to take the even money on your blackjack. This is because approximately 4% of your winnings will be lost in the long run. Taking even money effectively means that once a dealer reveals their first card and it is an Ace, players choose to end the round and guarantees a 1:1 payout. Rather, a player should consider a push if the dealer has 21 or play for a 3:2 payout if the dealer doesn't have blackjack.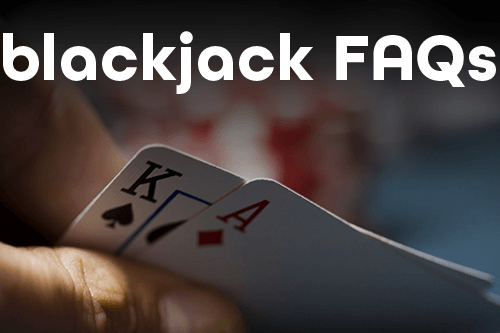 What's the Best Strategy for Blackjack?
The best strategy to win in blackjack is dependent on the cards that a player has. Our recommended blackjack strategy ensures that the house edge is decreased without opting to take insurance or even money. Here's a list of strategies to practice when playing 21:
Do not hit on a hand that has a total of 17 or higher.
If the dealer has got a 6 as part of their face card, do not hit on a hand between 12 and 16.
Instead, double down on 11 if the dealer face cards are equal to 7 or less.
What is the House Edge in Blackjack?
Table games generally have a low house edge and when playing 21 it is one of the lowest percentages it can go. The card game starts at the house edge at 5% and can be reduced all the way to 1%. It is all dependent on the strategy used to win along with the period spend playing the game.
What is the Best Blackjack Game?
There are several blackjack variants that appeal to NZ players based on their complexity and potential payout structures. The best blackjack card game is Blackjack Switch because it is the original adapted from the earliest inception of the card game.
Where to Play Blackjack with Live Dealer?
Our trusted casino sites offer live blackjack games in their different variations. Visit Leo Vegas to find a string of single and multi-hand blackjack games streamed from a casino floor. The casino table game features the same rules that you apply when playing online, which you can use to try any of the unbeatable blackjack strategies we recommend.
How Does Counting Cards in Blackjack Work?
In a blackjack table game that features a single standard deck of cards, you can count the number of cards that are left in the deck after the dealer reveals the face-up cards. The trick is not to get caught because card counting is not allowed. You can increase your chance of winning if done correctly, but it essentially becomes futile when more than one deck of cards is used.
More Related Blackjack Guides