Gaming Terminals Used to Launder Money by Thieves
Recently updated on May 7th, 2018
A gang of thieves in North West England used fixed-odds betting terminals (FOBTs) to launder their illegal cash. This method was used roughly 47 times by the gang from June 2016 to August 2017, according to reports from their trial. The group of at least eight members managed to steal up to £193 000 (±NZ$372 605) by holding up cash-in-transit vans, banks and local supermarkets.
According to reports, the group usually worked in pairs while armed with machetes. All of the money stolen was protected by an explosive dye. However, by using the terminals, they were able to claim 'clean money' with credit slips. Employees at various bookmaker shops only noticed cash had been stolen from the FOBTs at the end of the day. By which time the thieves were well out of the area. The robbers would deposit anything from £20 (±NZ$38) to £1000 (±NZ$1930) at a time and cash out shortly after.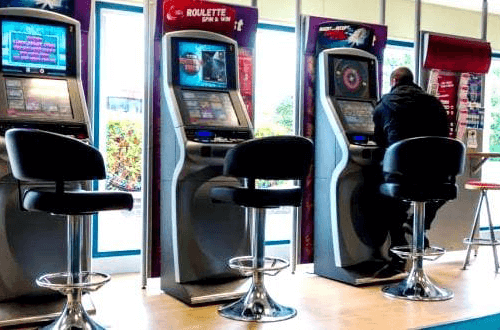 Thieves Charged in Court
While it's not clear how the thieves were caught, they have been sentenced by the Manchester Crown Court. The gang leader, Dario Eastcroft, was sentenced to twelve years in prison. A further seven thieves were given various sentences ranging from four to eight years. They all pled guilty to conspiracy to convert criminal property and conspiracy to rob.
Money laundering is a serious concern for any gambling operator, but the use of FOBTs to do so is relatively new. Bookmakers are actually required to place anti-money laundering controls on all terminals. However, these measures are not always reliable. In fact, Paddy Power was fined in 2016 for becoming lax with their policies.
Max Bet Change for FOBTs
Many bookmakers in the UK have been waiting for a decision on FOBTs from the government. This decision will determine how much players can bet on FOBTs at any time. This maximum bet limit could also stop thieves from using these gaming machines to launder money. Unfortunately, the new maximum bet could also affect the revenues for the UK's biggest bookmakers if the most extreme limit is approved. This limit would be £2 (±NZ$4), as opposed to the current £100 (±NZ$193) max stake.