Councillor Wary Over SkyCity Adding 60 More Pokies
Recently updated on January 24th, 2019
The move to add 60 more slot machines in New Zealand's marquee gambling establishment, SKYCITY received backlash from Hamilton City Councillor. Dave Macpherson cited gambling as the root cause of some of the social ills that plague Kiwis. The councillor went as far as quoting the latest gambling addiction statistics to support his view.
SkyCity Rebuttal of Pokies Machines as Cause for Concern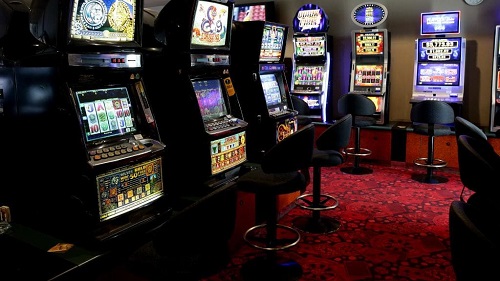 A representative of the Sky City Hamilton was quick to issue out a statement against the charge. The General Manager, Michelle Baillie, explained SkyCity's efforts in addressing the scourge of gambling problems in New Zealand were commended by the Department of Internal Affairs. It goes without saying that SkyCity pulls in large crowds of people and they need to meet the subsequent demand.
Reason for the Additional Slot Machines at SkyCity
At the moment, Sky City has a total of 339 slot machines that are operational. The addition of 60 more pokies machines would take the total to 400 slot games on the casino floor. The reason for the push for more pokies games was due to a need for product mix on the casino floor.
The SkyCity GM reassured critics that the casino injects a considerable amount of its profits back into the community. Of late, they have spent a total of $21 million between the period of 2015 and 2016. Some of the expenses included the establishment of new bars and restaurants, a Bowl and Social. In March 2019, the Gambling Commission will meet to deliberate on the matter.
For the time being, head to any of our recommended online casino sites to play thousands of your favourite pokie titles and win today.